Both the official Philips Hue app and the popular third-party app iConnectHue received an update this week. While Philips Hue can now flash the bulbs at the end of a timer, iConnectHue delivers support for gradient bulbs.
Philips Hue makes lamps blink
Signify already updated its own Philips Hue app to version 4.9 on Wednesday. This means that lamps can now also flash to indicate the end of a timer.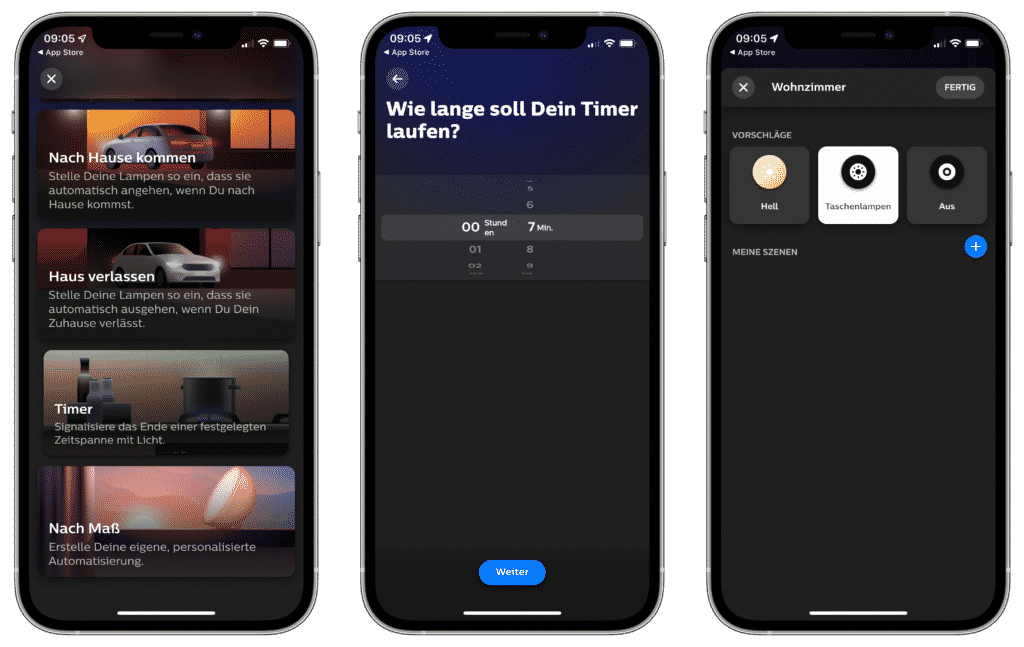 The English term "Flash Lights" was mistakenly translated as "flashlight". So don't be surprised if you search for the new function in the automations.
iConnectHue supports gradient lamps
iConnectHue is probably the most popular third-party app for Philips Hue products. The app adds many more features to lamps and switches. The now released version 4.8 update delivers support for multi-colored Philips Hue bulbs and the new motion sensor, year-round Halloween animations andApple Family Sharing for members, and more.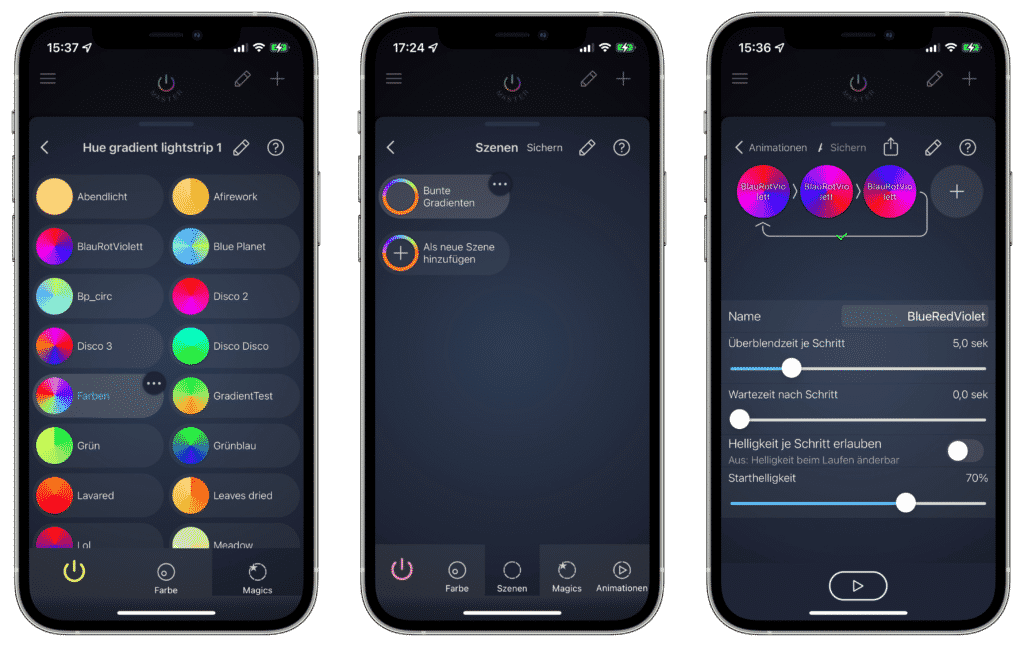 Probably the most important new feature is full support for Gradient products. These can henceforth be used in magic scenes, used via normal scenes for timers, switches and more, and included in widgets and Siri shortcuts. At the current time, however, this doesn't work remotely and due to a bug in the Hue firmware, fade times probably don't work with Gradient.