Recently GearBrain tested the latest Aqara Smart Home security system which included door/window sensors, motion detector, vibration sensor and Aqara Camera Hub G2H. We found it to be an inexpensive all-in-one Apple HomeKit compatible DIY smart home security system. We also discovered the company has six different types of hubs or gateways to control all 128 Aqara devices. Aqara asked us to test their latest hub, the Aqara Camera Hub G3. This camera hub is unlike the Camera Hub G2H. It is more powerful and versatile that the little camera hub, plus its packed with new features which make it a perfect security device to add and control the Aqara Smart Home System. We tested this new camera hub over the past few months and here is what we found during testing.
What is Aqara Camera Hub G3?
Aqara Camera Hub G3 unboxed
GearBrain
Aqara Camera Hub G3 is the newest smart home hub from Aqara. The G3 is an Apple HomeKit compatible smart hub with Zigbee 3.0 built-in to control all your Aqara devices. This new Aqara hub has a powerful NPU-equipped processor which powers the hub's camera to support facial and gesture recognition features. It also comes with automatic cruising, face tracking and for pet owners, pet tracking capabilities.
Other features on this Aqara camera hub include 110-degree wide-angle lens, pan-and-tilt motor which can provide a 340-degree rotation angle. The pan-and-tilt camera feature can be controlled either by the preset cruising path or via home automations. (i.e., turn to the front door when door and window sensor is triggered.) When you combine the pan-and-tilt features with the 2K video resolution (2304 x 1296p) and infrared night vision with 940nm LEDs, this camera hub delivers a 360-degree view inside your home with no blind spot.
Another unique feature Aqara's new camera hub brings to your smart home is a built-in IR controller. This feature allows the hub to automate infrared-compatible devices with or without an Internet connection. You can use the Aqara app to setup these IR remote controls with your TV, AC, stereo and smart lights to name a few. And speaking of internet connections, the hub works on either a 2.4GHz or 5GHz Wi-Fi networks.
Buy Aqara Camera Hub G3 on Amazon
For those that are concern with privacy protection, no worries. The Aqara Camera Hub G3 comes with a privacy shutter that covers the entire camera lens and can be done manually or automatically. The G3 camera hub also has a Type-C port with video out to support low-latency, high-definition video output via UVC protocol.
What do you do with the videos you record on the Aqara G3 camera hub? There are a few ways you can store your videos from the G3 camera hub. On the backside of the camera hub there is a MicroSD Card slot you can use to store up to 128 GB of recorded videos and photos. You can also use the Type-C port with video out to stream videos and pictures onto a computer or laptop. The port supports low-latency, high-definition video output via UVC protocols. The camera hub also supports Apple HomeKit Secure Video mode. This means you can use the Apple HomeKit app to record your videos and view it from anywhere using an iPhone, iPad, iPod touch, Mac or Apple TV. And none of the video will count towards you iCloud storage. But the camera hub will record the videos in full HD 1080p and not 2k. Also, the Pan/Tilt control is not available due to the current limitations of HomeKit Technology. Something you need to be aware if you are planning on use Apple HomeKit app and HomeKit Secure Video feature.
Aqara Smart Home Integrations – See what's compatible with Aqara Camera Hub G3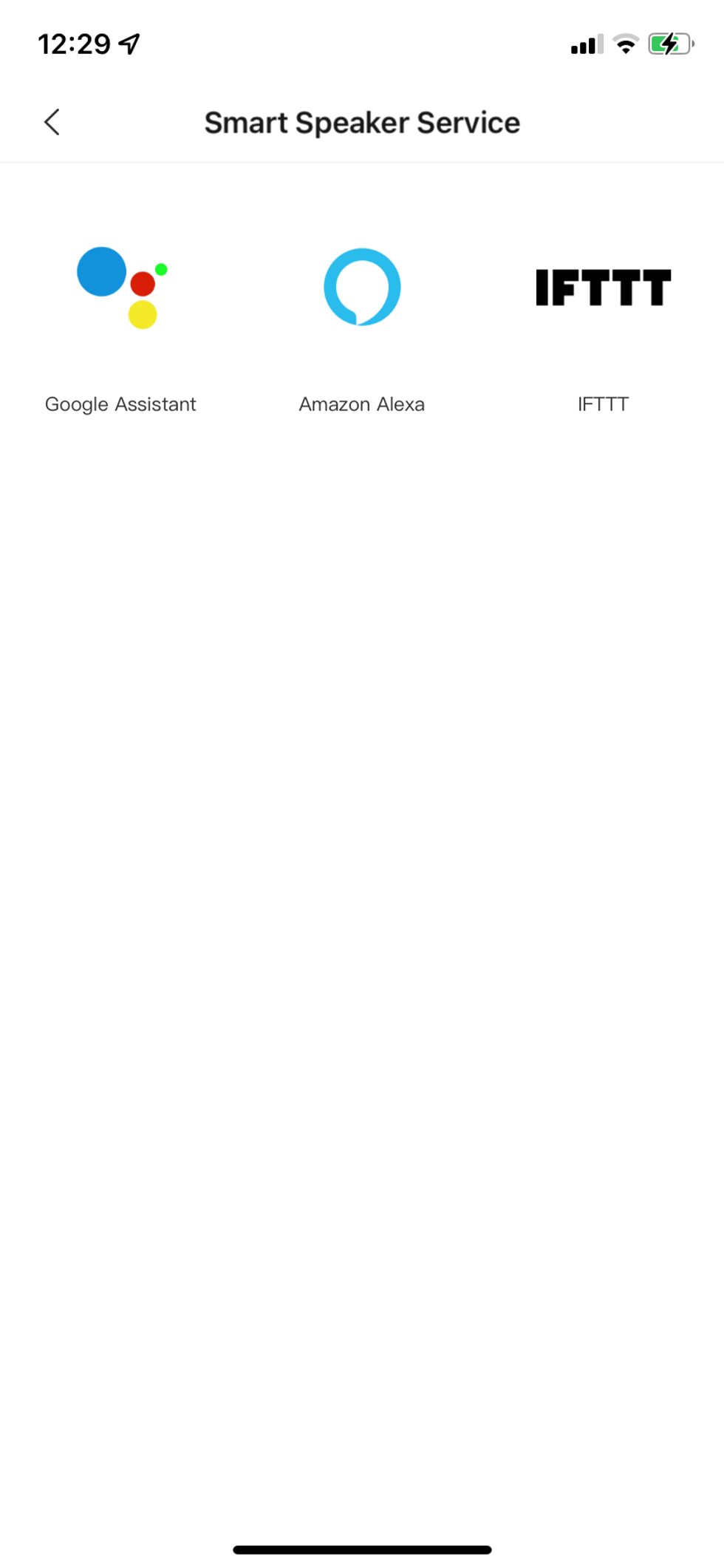 Aqara Smart Home platform supports a diverse smart home ecosystem. It works with Apple HomeKit, Google Assistant, Amazon Alexa, If This Than That (IFTTT), Yandex Alice (Russian Voice Assistant Platform) and VK Marusya (a Russian social media platform with voice assistant). But keep in mind not all Aqara Hubs are compatible with these platforms. The Aqara Camera Hub G3 is a smart home hub with Zigbee 3.0 built-in and a security camera in one device. The hub function of the G3 will only control Aqara devices using the Zigbee wireless protocol and Aqara mobile app. If you want to control other Zigbee devices, you will need to get a Zigbee gateway/hub, use IFTTT applets or voice commands from one of the smart home voice platforms. But keep in mind the G3 Hub camera features will only work with Google Assistant, Amazon Alexa and Apple HomeKit enabled devices.
If you are an Apple HomeKit user, the Aqara mobile app will look very familiar to you. It is almost identical to Apple HomeKit's app. Color scheme is slightly different, but the functionality is very similar. This is not surprising since Aqara is compatible with Apple HomeKit. If you have other Apple HomeKit compatible devices, you can have these devices work with Aqara's Camera Hub G3 but will need to set up these integrations in the HomeKit app and an Apple HomeKit hub (i.e. Apple TV or Apple HomePod Mini). You can also setup Siri to do voice commands with your Aqara devices. The Aqara app is where you will need to go to setup integrations between Aqara devices only.
Buy Aqara Camera Hub G3 on Amazon
How to Set Up your Aqara Camera Hub G3.
Home screen of the Aqara App
GearBrain
Set up of your Aqara Camera Hub G3 is simple. After unboxing your camera hub, download the Aqara app from either the App Store (iOS) or Google Play (Android). Then setup an account if not already a member. Once logged in, you will need to "add a device." Click on the "+" in the upper righthand corner of the app. This will bring you to "Add an Accessory" page. Select Camera Hub G3 and follow the set-up instructions. Make sure you have your Wi-Fi password ready since you will need this to add your Camera hub to your home Wi-Fi network. Total setup time will take 10-15 minutes depending on your Wi-Fi connection and which features you want to activate at the start. It is recommended to have a strong broadband connection since the Aqara Camera Hub G3 is two devices in one. And security cameras need a good signal to transmit videos.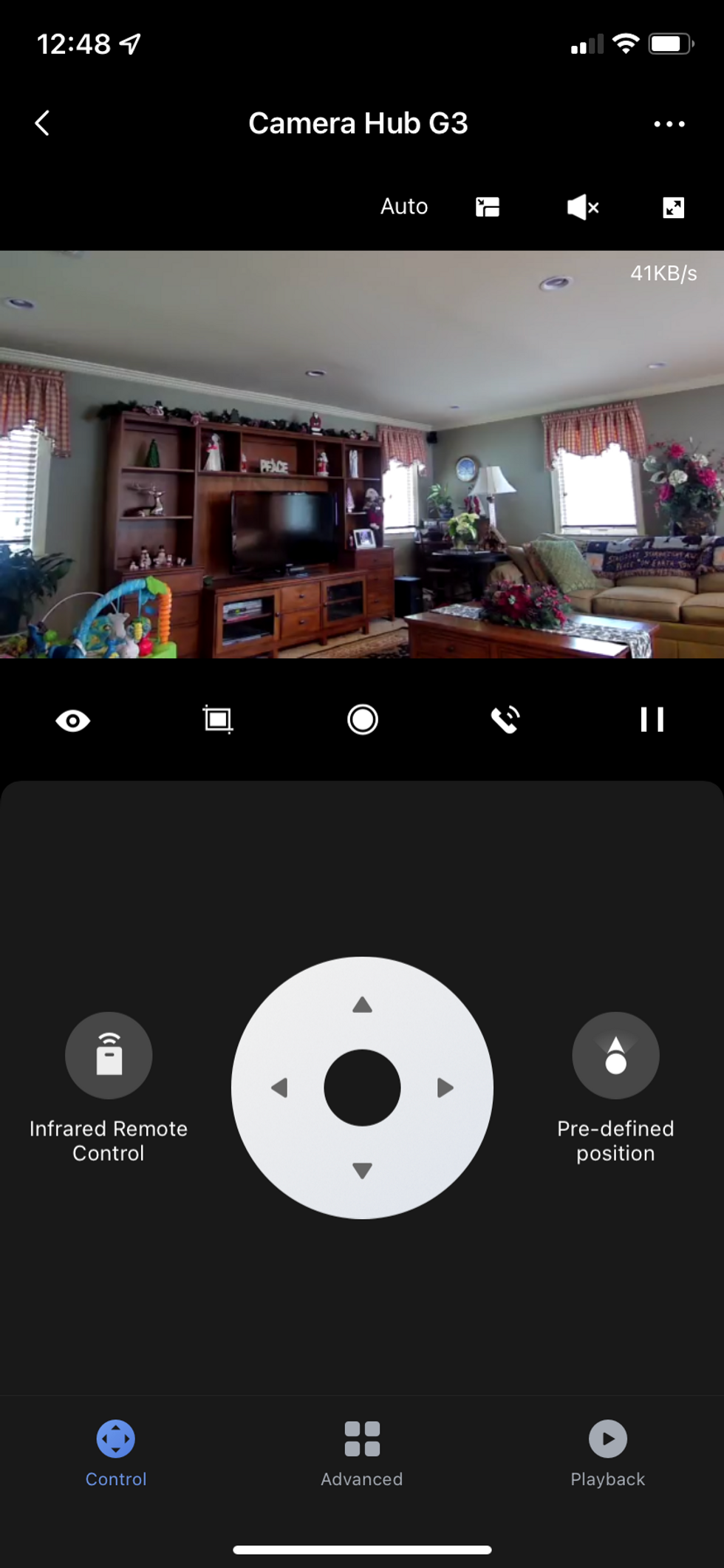 Home screen for Aqara Camera hub G3 to adjust camera angles and fetures.GearBrain
How Much does Aqara Camera Hub G3 cost?
The retail price for Aqara Camera Hub G3 is $109.99 and is available on Amazon. Is this a good price? When you compare this price to the cost of a 2k smart pan/tilt security camera (which ranges from $50-$100) and a Zigbee Hub (which ranges from $100 to as high as $200), the price of Aqara Camera Hub G3 is very attractive and cost efficient.
Performance – How well did Aqara Camera Hub G3 do with our tests?
The Aqara Camera Hub G3 is a unique smart home security device. It is two smart devices in one, a security camera and hub that work in tandem to keep your smart home security. Setup was quick and easy. The hub function was average, but that was because it is not a true connected hub like Samsung SmartThings which can control other Zigbee compatible devices. It only allows you to control Aqara devices.
During our tests, one of the features we liked was the dashboard to control for the G3 camera in the Aqara app. The app features all the controls you want for a smart security camera. Users can easily activate features with just a simple touch of the screen. On the camera's main screen, you can easily move the camera up and down and side by side with the controls or if you go to landscape mode, you can drag your finger across the screen in the direction you want the camera to turn. There are also other main features on this screen, such as infrared remote control and pre-defined position which can easily be activated with just a touch of your finger. And if you click on the Advanced button at the bottom of the dashboard screen, it brings up the other special features which are Human Tracking, dog and cats tracking, cruise tracking, face detection, gesture identification. Just click on the icons and the feature can be activated or deactivated. The app is well organized and very simple to use when activating features. Setting up some of these features (like gesture controls) is a little more challenging, especially for smart home novices.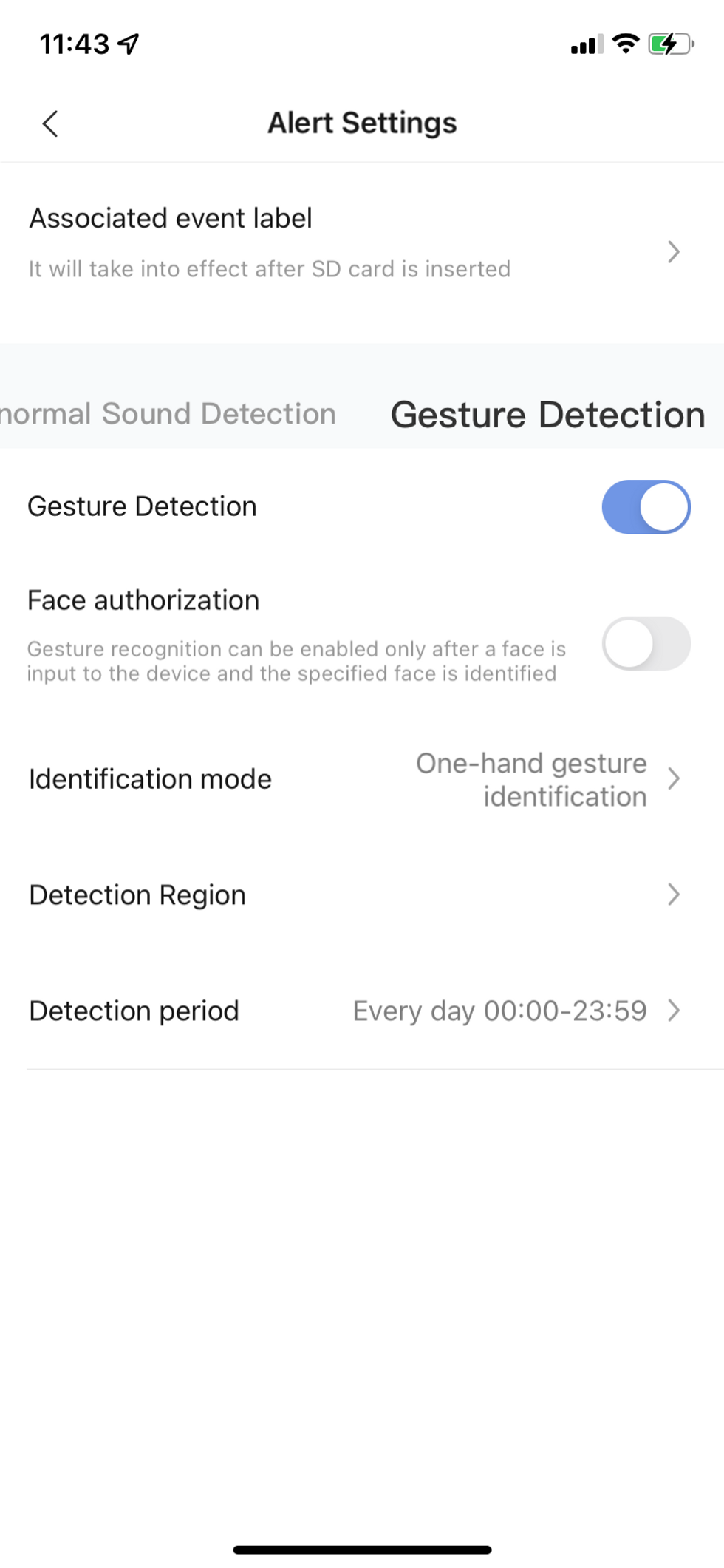 Set up gesture controls in the Alert section of the Aqara mobile appGearBrain
For gesture controls, you will set it up in the Alert section of the app. Note you will need to setup face detection before you can activate gesture detection. Next you can choose between two types of gesture identification, one hand or both. If using both hands, the gesture must be done simultaneously. Then you select the detection region or area in the app you need to make the gesture so the Aqara camera can determine it is you. You can also select a time period if needed. This setup took some time, and the camera did not always recognize our gesture.
In the Aqara app you will set up your automations as well as add faces for facial recognition, IR remote control, pan and tilt settings and alerts. The alerts can be activated by face detection, human detection or cats and dogs' movements. You can also set up alerts to record the action if you want and for how long. But you will need to insert a MicroSD card for these alerts to be activated. For video settings, you can activate a timestamp for each recording and a display identification box which will appear when human or cat/dog is identified. All rarely found in a smart security camera today and very easy to setup.
Buy Aqara Camera Hub G3 on Amazon
However, the G3's camera function is this device's most powerful asset. The Field of View (FOV) is rather small (110 degrees) for a security camera but the 340-degree pan/tilt capabilities along with the 2k video resolution, night vision, cruise tracking and home integrations with Aqara smart devices make up for it. When you throw in the facial recognition and cruise tracking with the compatibility across all major voice platforms, you have a unique smart security camera that can monitor everything in-view without a blind spot. And at an attractive price.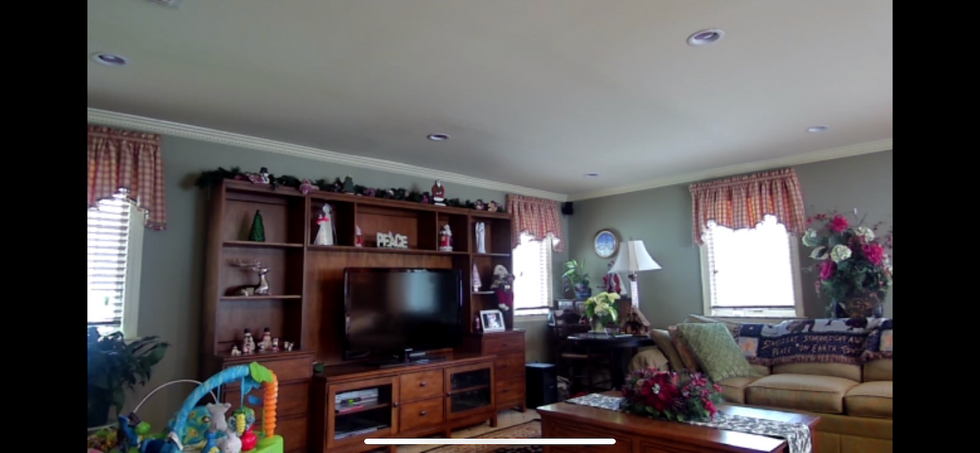 Landscape mode for Aqara Camera Hub G3GearBrain
Summary
After months of testing the Aqara Camera Hub G3 in a real home, we found it to be one of the more powerful and versatile smart security cameras we have tested. Setup was easy and the camera features performed as advertised. Even our granddaughter liked the cruise tracking capabilities. Everytime she came into the room, she loved when the camera followed her. We got notifications with descriptions on who was identified and when. The camera was able to distinguish between a dog or a member of our household. The quality of the video was good, the app was easy to use, and the pan/tilt controls worked well. However, there were some drawbacks with the G3, and they all have to do with how you want to setup your smart home.
For users who want to build a DIY smart home security system, it is important for you to know the Aqara Camera Hub G3 is a really just a powerful indoor pan/tilt smart security camera that can work with Aqara smart devices and is compatible with Apple HomeKit and other popular voice platforms. It does have Zigbee 3.0 built-in, but you need another Zigbee gateway or hub to integrate other Zigbee devices. If you have a lot of Zigbee devices and want a smart home hub that can also function as a camera, the G3 is not the hub for you. But, if you want to use Aqara Camera Hub G3 along with other Zigbee devices and have Apple HomeKit hub (i.e. Apple TV) act as the hub, then Aqara is a good addition to your system.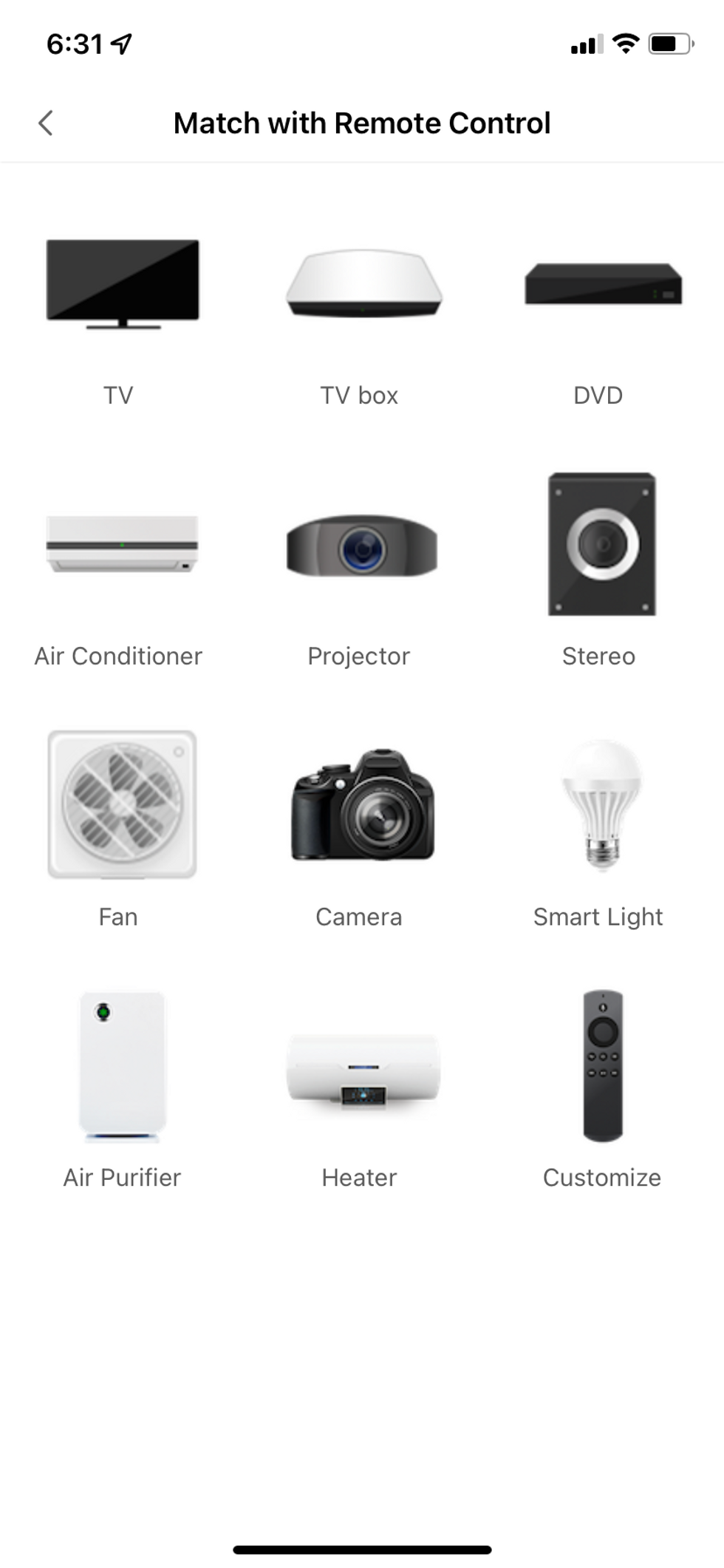 Setup remote control using IR in the Aqara mobile appGearBrain
Lastly, we are seeing new smart security cameras function as smart baby monitors. If you are an Apple user and in the market for a smart baby monitor, we would recommend you consider Aqara Camera Hub G3. Though the G3 doesn't monitor the baby's breathing or sleep habits like many new smart baby monitors, it can always keep an eye on your infant. And with all its features, including face detection, gesture controls and night vision, you will always be able to see who is coming in and out of the room day and night using the Apple HomeKit app. All at a price that is half the cost of a smart baby monitor.
Overall, the Aqara Camera Hub G3 is a good smart security camera that can control Aqara devices in an easy-to-use mobile app or with voice commands using any of the global voice platforms, including ones in Russia. It's a good device to have if you are building a smart home on Apple HomeKit platform. There is no cloud cost for storing your videos and you get a ton of valuable and effective security features at an attractive price.
Pros
Price
No blind spot with pan/tilt
Voice commands using Siri, Alexa, Google Assistant, Alice (Russian Voice Assistant platform)
IR remote controller
Cons
Can only control Aqara devices
Can't control other Zigbee devices without another Zigbee gateway
Gesture commands were inconsistent and not easy to set up

How to Find Products in The GearBrain, Our Compatibility Find Engine for Smart Devices

www.youtube.com