I'm a big fan of the Cololight Pro range. I revised these hexagonal blocks last year and later even purchased additional lights to add to the base bracket. While the lighting setup was not perfect due to disconnection and power issues with a USB adapter, the range provides excellent ambient lighting for gamers, smart home users, and anyone in general. Lifesmart has now launched a new range of RGB lights called Cololight MIX and aims to improve the hexagonal blocks, while offering completely new functions.
Lifesmart says that this new Cololight MIX includes a dual-core processor that delivers three times the performance, while powering the new RGB lighting array that allows for some new effects. It is also battery-powered and has two ways it can be powered, which is great news for those who have struggled to power multiple lights on the hexagonal model.
Watch our Cololight MIX video review below.
Cololight MIX is substantially larger than other RGB lights on the market. Note that this Cololight MIX is not intended to replace the Hexagon. It is simply another option with the Cololight band.
What's in the box?
You can purchase Cololight MIX in different ways. Lifesmart sells the three-pack, the MIX extension and the single-core package. Lifesmart sent me the unique package that included the following:
Cololight MIX light
USB cable C
2 x connection boards
2 x 3M adhesive tape
Lifesmart also sent me the 24 volt 3A power adapter which can be purchased separately. This adapter is important if you plan to expand your MIX collection and worry that the USB C power adapter is not strong enough to power all your lights. This is my problem with the Hexagon range right now. When I turn on my 9 lights behind the 50% brightness, they freeze and turn off because the USB adapter is not strong enough.
You can also purchase a rechargeable battery that is recharged using this adapter or USB C cable. Turn the light into a portable solution. You will need to buy a certain 18650 Li-On 7200Mwh rechargeable battery. It is equivalent to 2000mAh. The larger the battery, the longer this light will last.
Cololight MIX Design
Cololight MIX is a giant black board with circular RGB light on top. Under the circular hood, there are 32 light beads that are all individually programmed. The black base acts as a power supply unit for the device and has two round discs on each corner. The round disc is a button that switches the light. Around each disc are also two slots that are used to connect other Cololight MIX lights to each other. The connectors slide using a special chip design.
Under the black block, you will find the two power ports. One is the USB C port, and the other is for the 24 V adapter. Lifesmart says users can connect up to 11 MIX lights using a USB C cable and a 24v 1A adapter. Anything beyond 11 MIX lights requires an additional power adapter. Keep this in mind when expanding your MIX collection.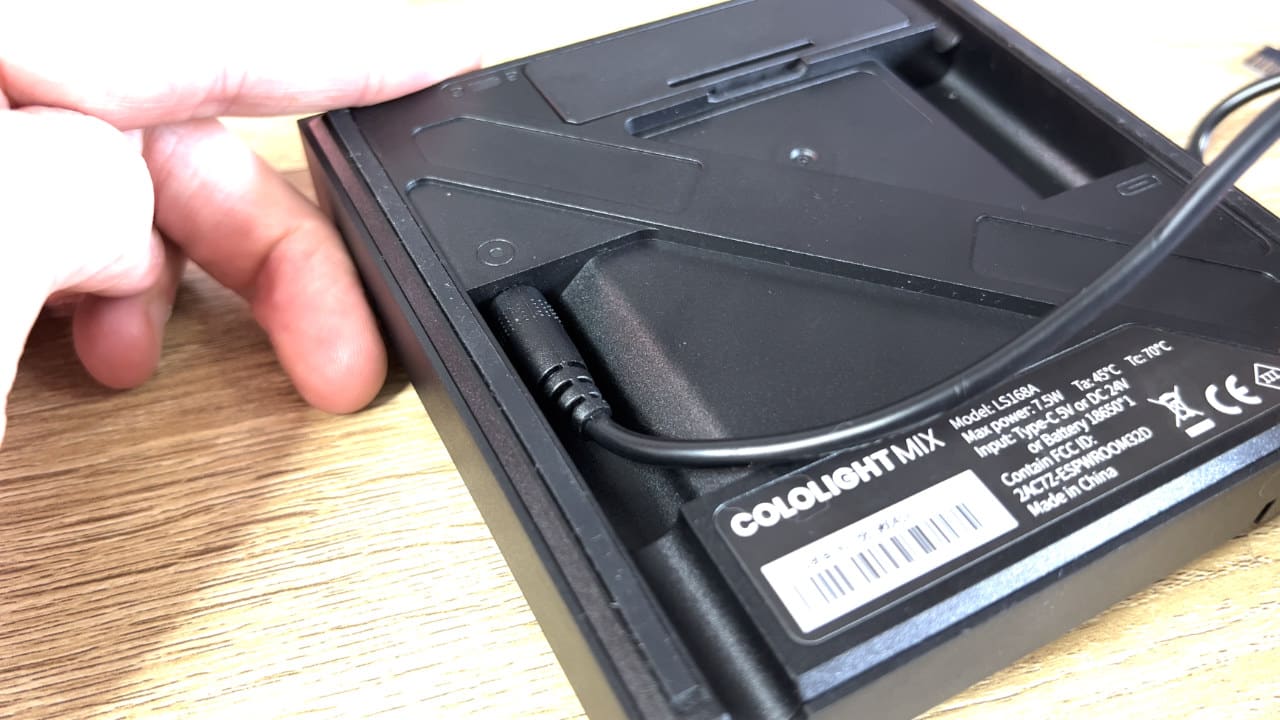 The black base is also magnetic, which is great for refrigerators and metal surfaces. It was useful during the landing, because I just turned the light white and stuck it on the fridge. There are also two substitute slots for the 3M tape that comes in the box. This is a divine mana compared to Hexagon models, which are virtually impossible to hang on a wall without a specific hook tapped on the surface.
Cololight MIX performance
The configuration of the Cololight MIX is similar to the hexagonal model. By default, the light works and pressing the button goes through the various presets. However, the Cololight app is the key to getting the most out of your product and this requires synchronizing the light with your phone.
The application makes this quite easy. I just had to press the button for a few seconds until the light turned blue. This enabled BlueTooth mode on the light and allows the app to sync with the device. After that, I just entered my Wi-Fi password for the modem closest to me and a few seconds later the light was associated with the application.
The application experience is not much different from the Cololight Hexagon model. There are a range of preset lighting styles to go through. Unfortunately, there are no custom templates to play with. Because the Cololight MIX has a larger light with more beads inside, the custom mode has new ways to change the viewing experience.
Lifesmart calls them "DIY" and there are 27 different lighting styles and 66 color profiles. Each profile and style can also be adjusted to a certain speed between 1 and 32. So there are hundreds of different ways to create custom lighting styles here. My favorite was a blending style that never dimmed the light too much. Rather, the different colors blended into each other, slowly creating a fascinating visual showcase.
You can really go into the city in these custom ways to make something unique for your setup. You can also save several and simply switch them all by swiping through the app.
Lifesmart has also included a range of custom, interior fittings that change the light into specific styles. These custom presets range from using a Cololight MIX to five, so you'll need to invest quite a bit of money in the range to use them all.
Unfortunately, Lifesmart just sent me a Cololight MIX to play with. The range is not yet available in my country, so I couldn't buy any more. I would have liked to test the link to see how more lights connect to each other. I will definitely buy one or two more when they launch here.
Cololight MIX also supports Amazon Alexa and Google Assistant, so you can launch commands to these home apps to turn on the light and change your mood to something else. Unfortunately, it does not support Apple Homekit. I'm not entirely sure what problems Lifesmart has with the Apple Homekit in the entire Cololight range. Even the hexagonal model must be the "Pro" version to support Homekit. You'd think this would support it out of the box, because it's the latest light from the company.
Lifesmart made the range a little confusing to understand. The video on the company's YouTube channel shows two features we were able to find on this model. There is the RGB color picker that sees the user placing a red car on the light and turns red.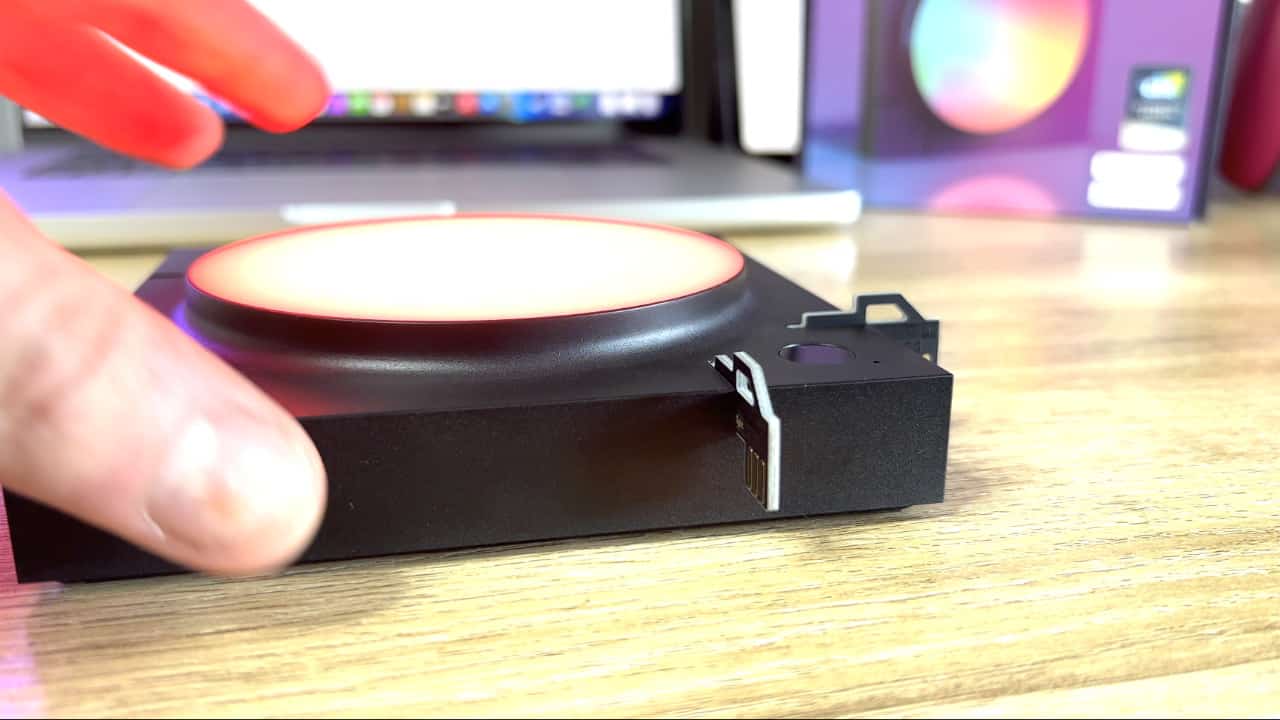 There is also Wireless Power Support, in which the user puts his iPhone on a charger above the light ... It doesn't make sense what he does here, because the Magsafe charger seems to be connected in a different place, and the phone is just on a support. I have no idea what these two modes are and how to activate them.
There is also music mode that flashes at any sound it detects. It seems to be improved over the Hexagon model and a little more in line with what is actually being played. You can also use your phone's microphone as a sound source.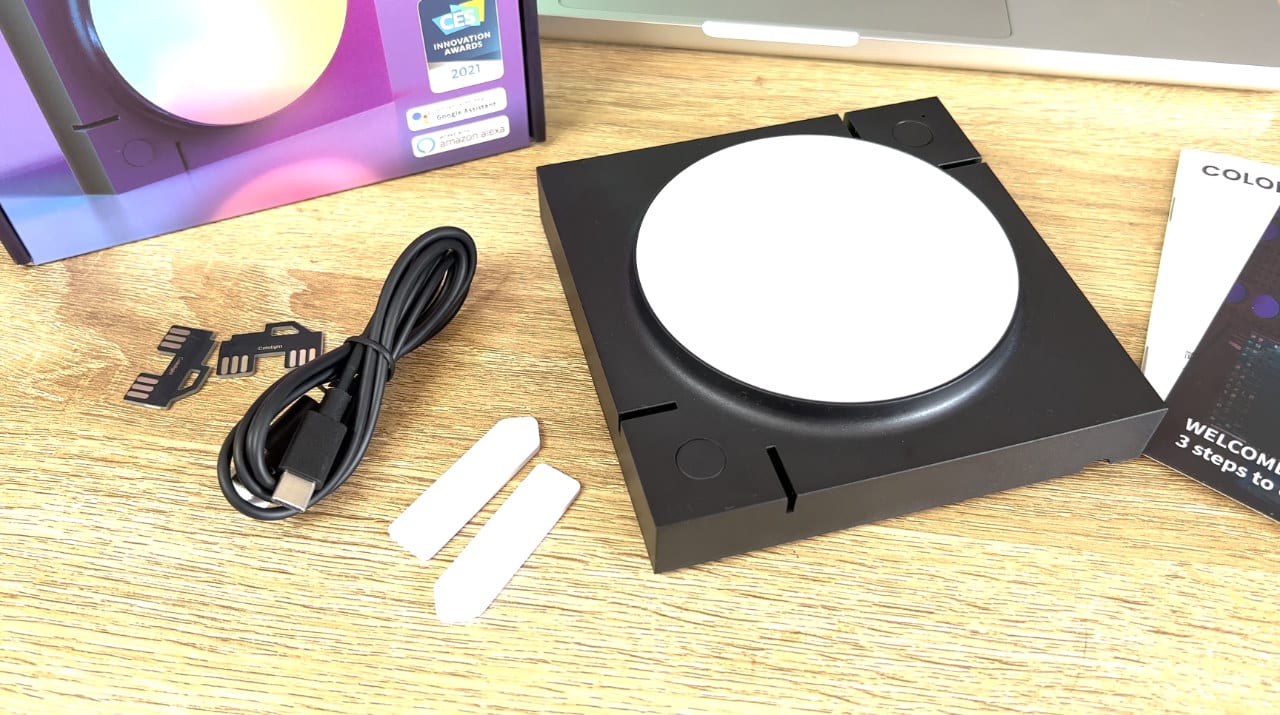 So Lifesmart created a pretty cool light here. It is larger, brighter and portable. Of course, the software still leaves a lot to be desired, and the lack of Homekit means that I can't use it with any of my smart home applications. Is there also the question of that RGB color picker and wireless power mode? Where am I? Are these features really real?
Cololight MIX Reviews
Lifesmart Cololight MIX is a smart cold light that does not have a bad price. One light will cost you $ 29.99, and a three-pack costs $ 99.99. No taxes and import duties. If you are looking for something to brighten up your streaming setup or a cool light to have at home, this is definitely the best and brightest Cololight around.
Lifesmart currently hosts a Black Friday offer with a 50% discount on all orders in the Cololight range. You can visit the site here to find out more. Alternatively, you can buy them from Amazon here. Also, be sure to follow Cololight on Facebook and Instagram