Sharing means caring!
Rating Aqara Smart Hub E1

summary
The Aqara Smart Hub E1 offers accurate performance and compatibility with devices like other Aqara hubs in a smaller and more convenient form factor compared to the excellent M2 Smart Hub only without Ethernet and IR connectivity.
This week, Aqara announced its latest E1 Hub and is the most affordable hub they have launched on Amazon to date.
Currently, this would make it the second hub they have on Amazon, but they have about eight different hubs in total, which seems a bit excessive.
The new Smart Hub E1 is priced at just £ 29.99, being about £ 25 cheaper than the other Aqara options. It has a USB dongle design, so the general installation can be as discreet as possible, you just need to connect it to any USB socket.
The E1 hub not only expands your Zigbee network, but also acts as a 2.4 GHz Wi-Fi repeater and makes coverage of other Aqara hubs and other Wi-Fi devices more stable.
If you've used an Aqara Hub or read a review of one before, there's nothing new here, but this little hub offers a new alternative and an affordable way to set up a smart home.
Offering the same overall experience as the Aqara Camera Hub G2H, we did not configure automation using the various sensors and devices available.
Specification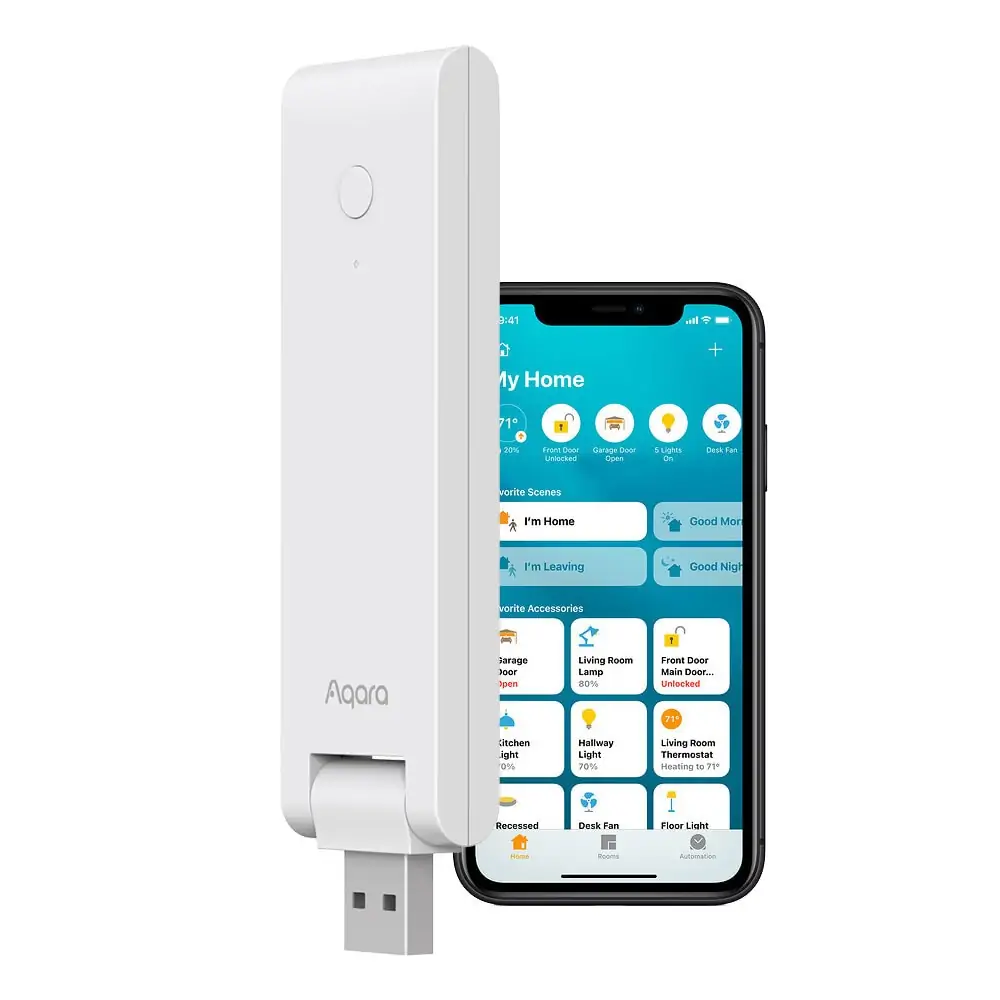 USB-A Dongle Design
Zigbee 3.0 Proto
Wi-Fi repeater function (2.4 Ghz)
128 Device Support
Product size: 108 * 30 * 8mm
Wireless protocol: Wi-Fi IEEE 802.11 b / g / n2.4GHz, Zigbee 3.0
Input voltage: 5V / 0.5A
established
E1 has the same configuration procedure as any other Aqara hub. Once you connect it, you will need to select add a new device, then select E1. It will scan the hub and, when identified, you must provide the password for a 2.4 Ghz network. With this hub, the data didn't seem to pass automatically, so I had to connect to the hub's WiFI SSID.
Other than that, everything was quick and easy.
Home assistant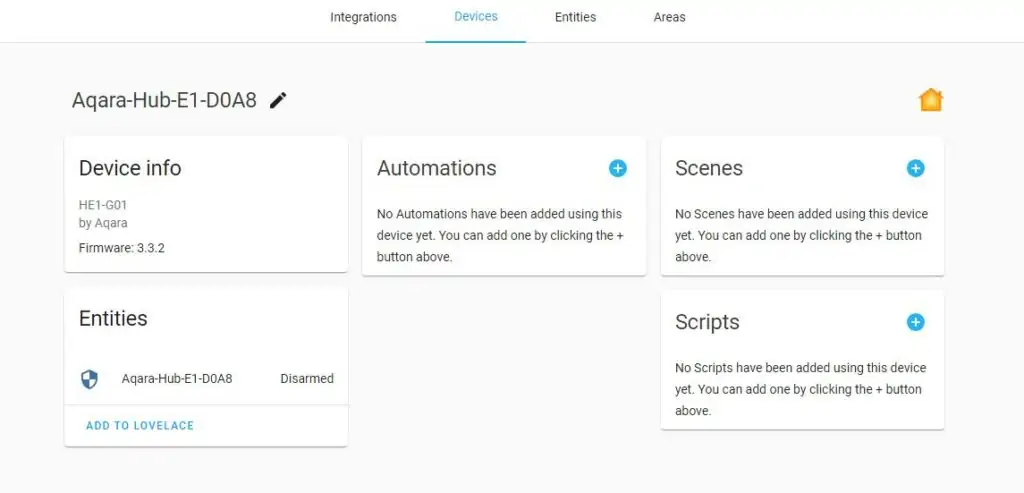 I also use Home Assistant running on Docker, and adding E1 to it is also simple. Home Assistant automatically identifies the hub and you will need to add the code that is printed on the hub itself.
2.4 Ghz repeater
A good feature of this small E1 hub is the ability to act as a 2.4 Ghz repeater. Although I prefer to avoid repeaters in general, this seems like a useful way to expand your 2.4 Ghz network for IoT devices.
In the hub settings, you can access: More settings> Wi-Fi repeater than to turn on the hotspot. This will create a new unique SSID.
Compatible devices
I don't have a large number of Aqara devices, but I've tested this with:
Single switching mode T1 (one with and one without neutral, review soon)
Motion sensor
Smart wall switch H1
Water leak sensor
Temperature and humidity sensor
E1 roller driver
All devices worked as expected, with no signal or connectivity issues.
Price and alternative options
The Aqara Hub E1 is currently priced at £ 29.99, which is incredibly affordable for a smart home hub.
The Aqara M2 costs GBP 54.99
The security camera and Aqara hub currently cost GBP 55.24
The Aqara M1S currently costs 66 GBP
For competing brands, the best bet is the Aeotec SmartThings hub, which costs £ 99.99.
Overall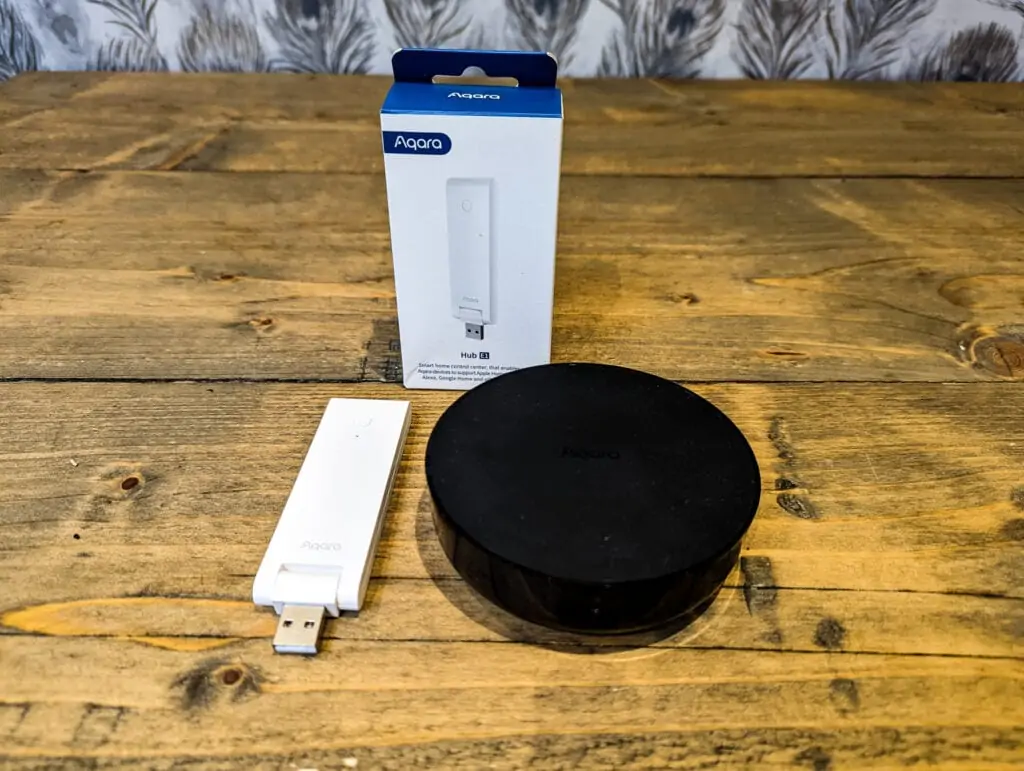 The Aqara Hub E1 is a great and affordable way to use Zigbee-based smart home systems. USB connectivity is handy for someone looking for an easy discreet installation, you could connect it behind any USB port and you also have the benefit of the 2.4 Ghz Wireless Repeater.
I personally prefer the reliability that Ethernet offers and that's why I like the Aqara Hub M2. It also has an IR transmitter to control A / V equipment and an alert speaker, but I rarely use them. This hub supports the same number of Zigbee devices. If you just want a flowerless Zigbee hub, then the new E1 makes a lot of sense.
Last Updated on 2021-09-19 / Affiliate Links / Images from Amazon Product Advertising API