IKEA has added the words "Last chance!" to the bookshelf speaker that the furniture giant offers in cooperation with Sonos. Only available for a short time." The same fate befell the lamp speaker shortly before a new model appeared.
The IKEA SYMFONISK shelf speaker is a top seller. For 99€ you get a solid speaker that you can also control via Apple HomeKit thanks to AirPlay 2. But next to the "Topseller" badge you can also see the addition "Last chance! Only available for a short time" on the product page.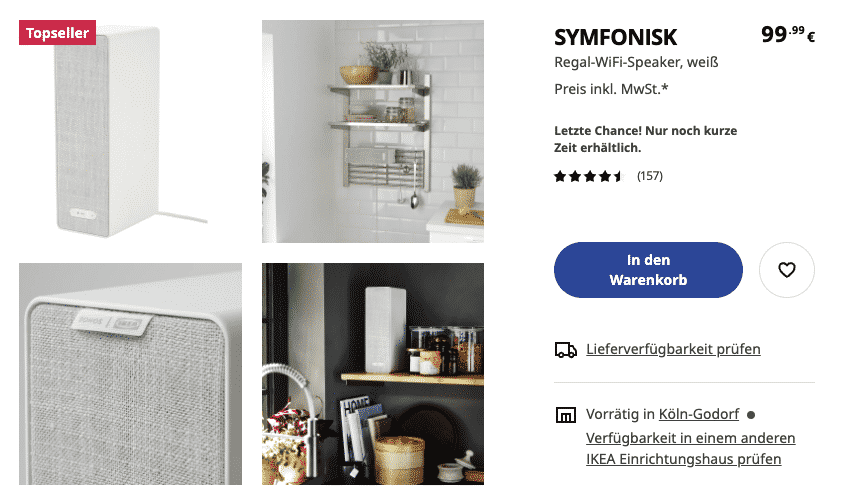 This could be the first hint of a new model. However, it is a bit surprising that so far only the white model is on sale. So it would also be possible that IKEA is simply remixing the colors. The furniture giant already offers red and blue front panels as replacements.
Should you be a fan of the white model, you should strike now once again. Otherwise, you may have to resort to the black model in the future.