Apple has just distributed iOS 15, iPadOS 15, watchOS 8, tvOS 15 and the software for the HomePod in version 15. Here is an overview of the HomeKit innovations.
Unlimited HomeKit Secure Video Cameras
With HomeKit Secure Video Cameras, recordings from surveillance cameras are encrypted while still in the home via the Home Hub and then stored in the iCloud. Face recognition is also a feature exclusive to HomeKit Secure Video Cameras.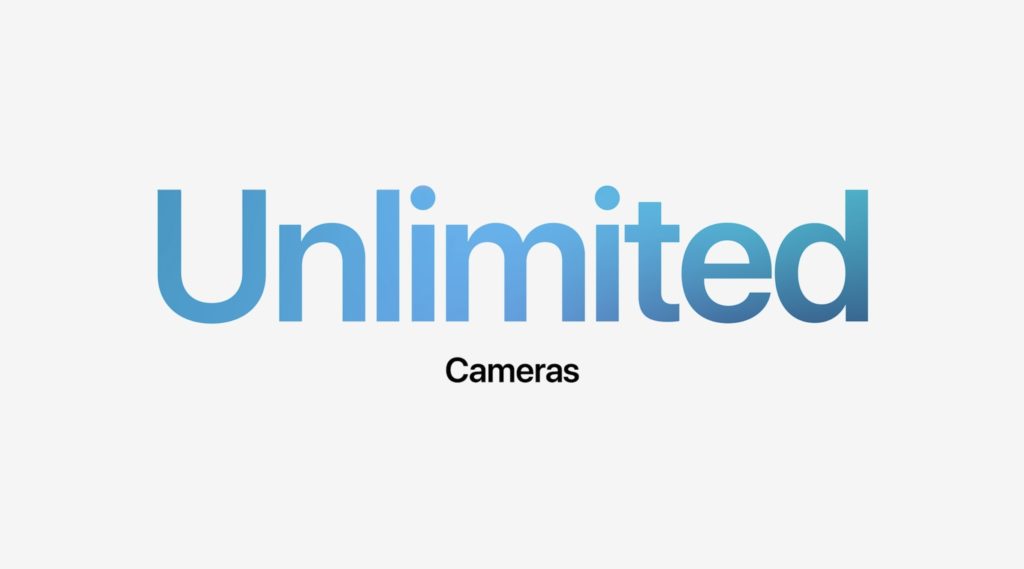 Until now, a maximum of five cameras could be used with HomeKit Secure Video. But especially with larger houses and properties, you quickly come up against limits. Therefore, Apple will remove this limit in the future and any number of HomeKit Secure Video cameras can be used.
However, a corresponding iCloud storage plan is still required, even if the recordings are not credited to the storage space. One HomeKit Secure Video camera requires a 50GB plan, five cameras require 200GB, and an unlimited number require the 2TB storage plan.
Packet detection and other HomeKit camera improvements.
Apple has not only increased the number of possible HomeKit Secure Video cameras. The range of functions has also been further improved. Cameras have now received packet detection. This means that dropped packets can be detected automatically.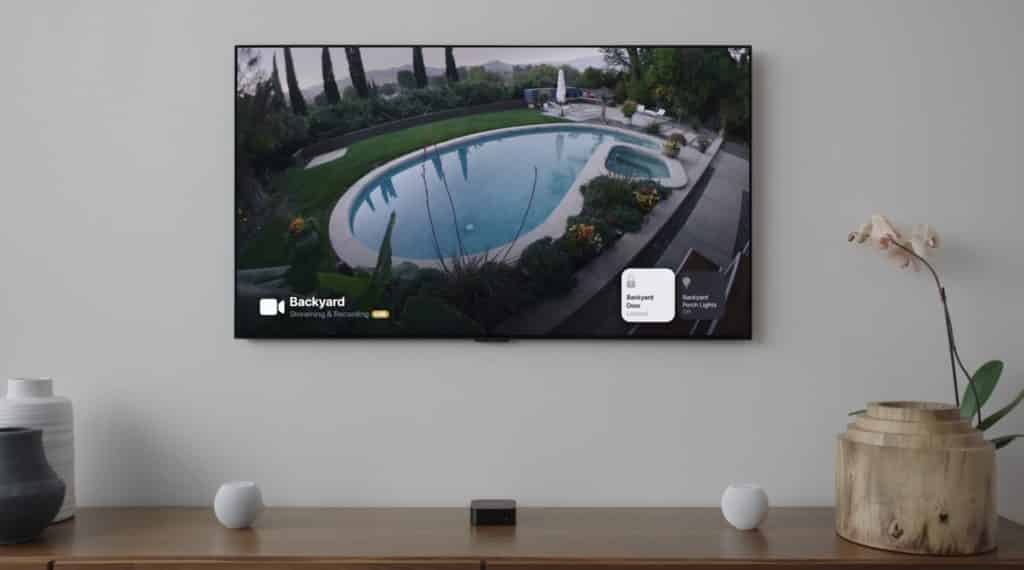 Camera integration has also been further improved on the Apple TV. In addition to displaying the streams, other HomeKit devices in the vicinity can be controlled directly, such as the light in the driveway.
Home keys in Wallet
With iOS 15, Apple has introduced "home keys" in the Wallet, as was previously known from car keys. This is supposed to allow door locks to be opened by approaching them. The manufacturers include Aqara, Schlage and Assa Abloy.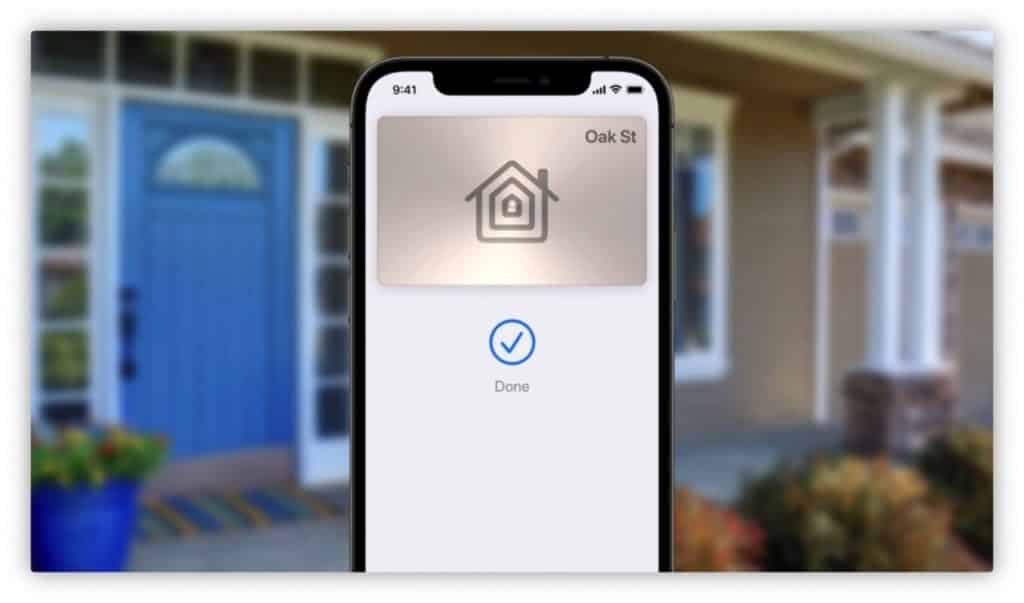 Siri also on third-party devices
A major innovation is the use of Siri on third-party devices. However, the request is forwarded to a HomePod and processed there. This means that no requests are sent via third-party servers, but a HomePod is also required.
Better Apple TV integration
Movies and series can now be started on the Apple TV via Siri on the HomePod. In addition, HomePod Minis can also be used as speakers for the Apple TV 4K.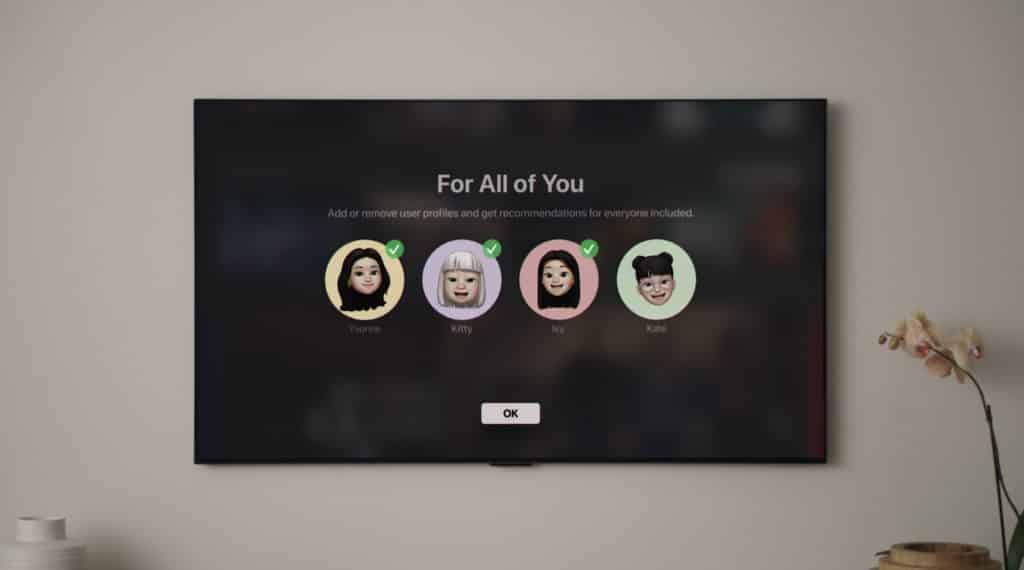 Multi-user mode on the HomePod
The HomePod and HomePod Mini have now received the long-awaited multi-user mode in this country. The HomePod can recognize family members by voice and thus play music tailored to the personal taste of the user, access their own playlists or even make personal requests.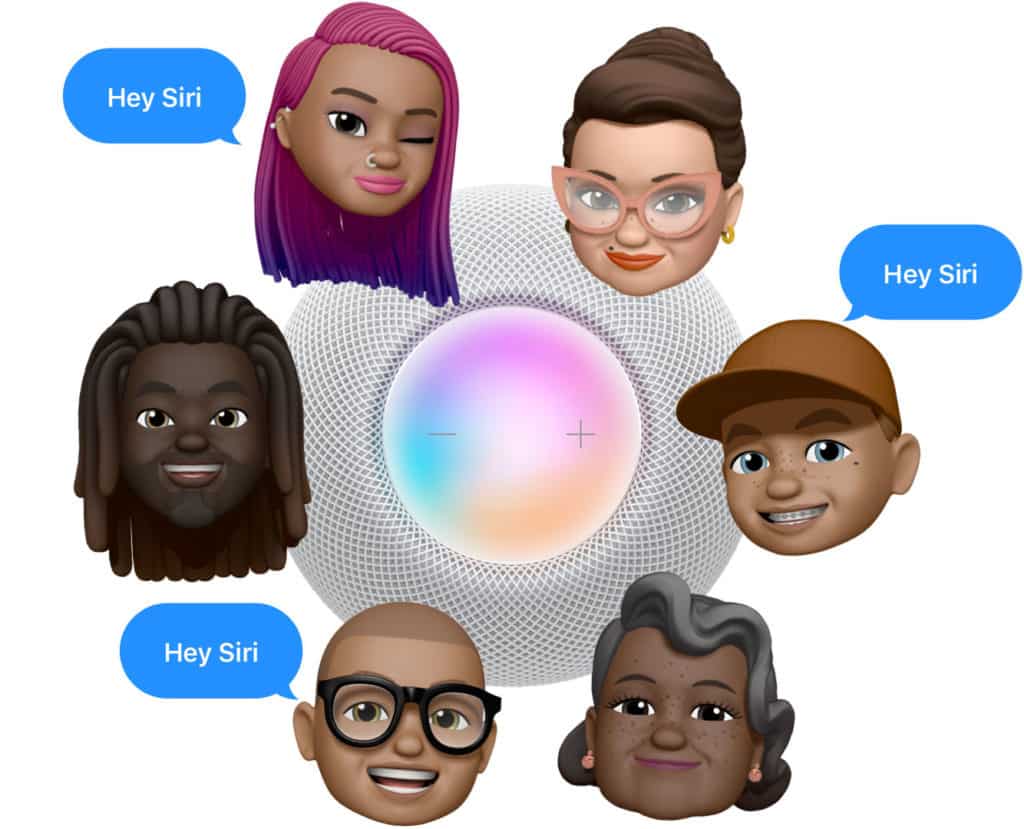 iOS 15 supports Matter
With Matter, large companies have created a common basis for smarthome devices. iOS 15 will also support Matter. The information is still very meager so far. However, at WWDC there was talk of support for HomeKit- and Matter devices in Apple's Home app. Therefore, it remains exciting whether significantly more devices can be used via HomeKit in the future.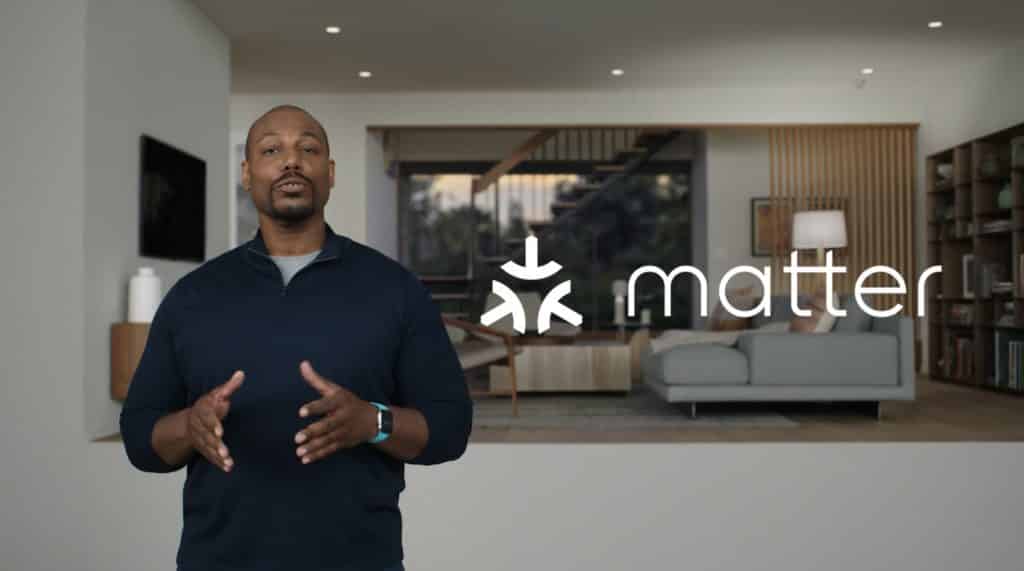 Home app on the Apple Watch
watchOS 8 has received a revamped Home app. Until now, this was only very rudimentary and people preferred to use Siri or third-party apps.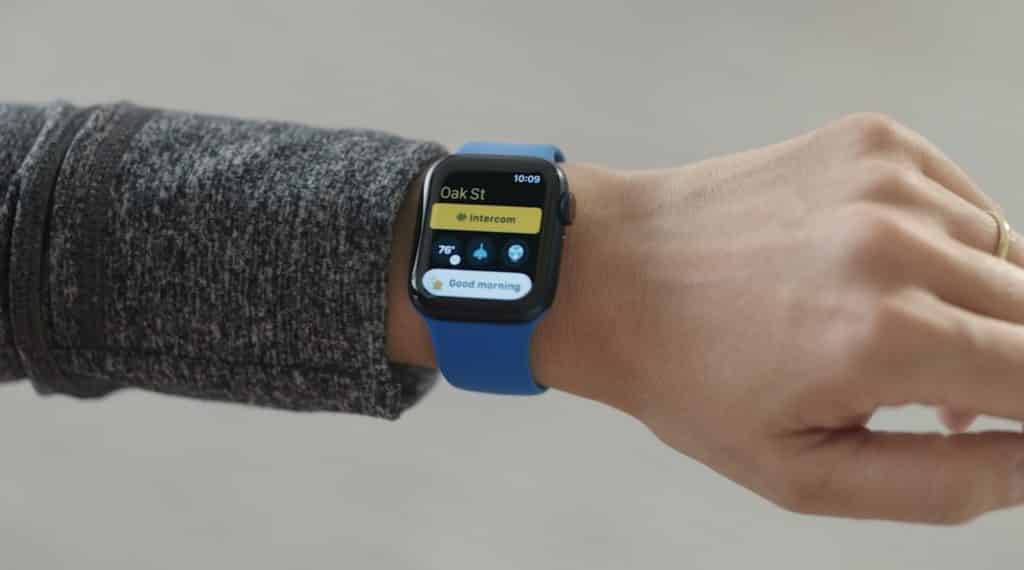 Control HomeKit devices at certain times of the day
With iOS 15, it is also possible for the first time to control HomeKit devices via Siri at a later time. For example, you can say "Hey Siri, turn off the lights in the bedroom at 11 p.m." or "Hey Siri, turn off all the lights as soon as I leave the house.
HomeKit automations can be renamed
Until now, you couldn't assign your own names to automations in Apple's Home app. Instead, you had to make do with the automatic name of , which consisted of the trigger. This is now changing with iOS 15. New and also existing automations can be renamed for better management.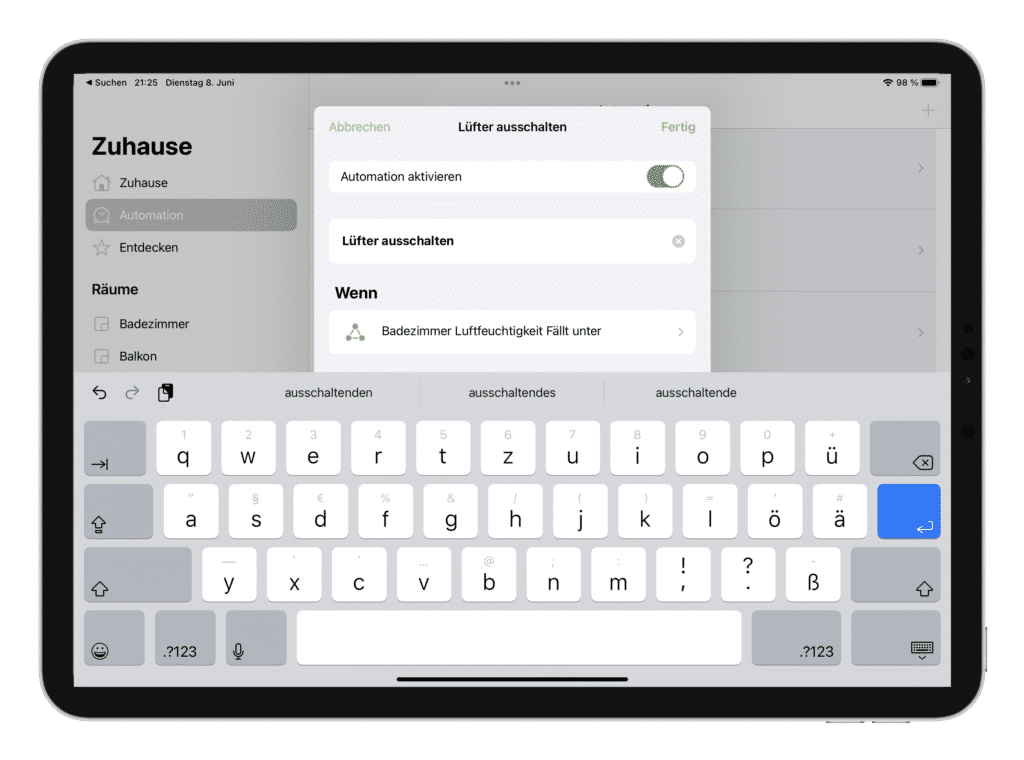 Pause configuration of new devices and finish later
With iOS 15, the addition of new HomeKit devices can be interrupted. The current status is saved and can be completed at a later time. This can be helpful from time to time, for example if you want to quickly check again how you named similar devices. (Thanks, Fabian!)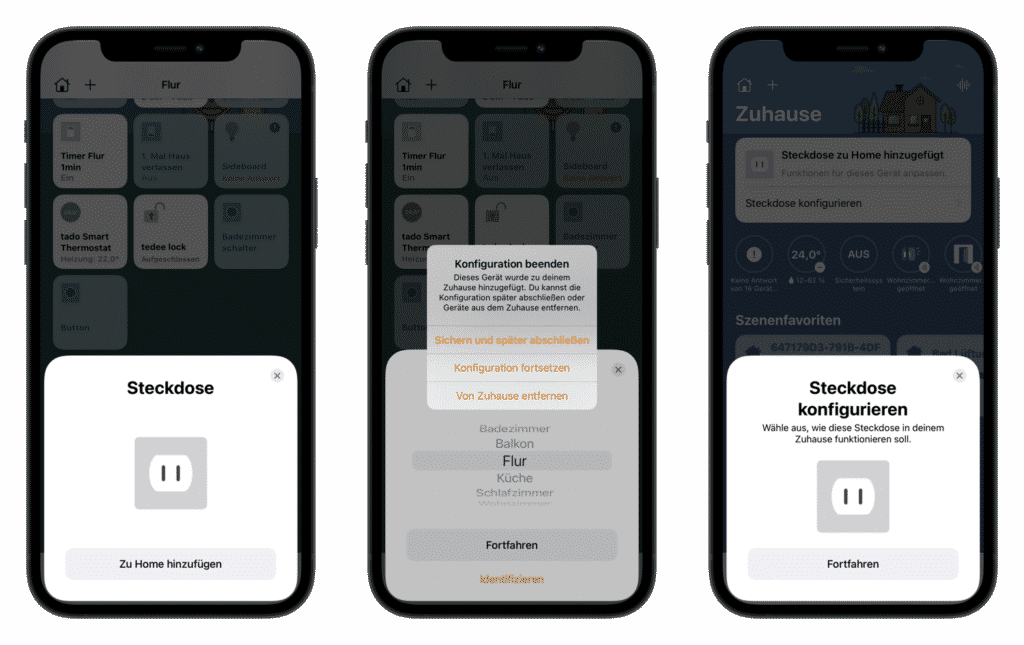 Urgent and critical notifications for security-related HomeKit devices.
Apple would like to provide you with Focus offer more flexibility as to when which messages are delivered. Until now, only the "Do not disturb" mode could be activated. Now you can create your own profiles with Focus, e.g. for work, while driving or in the gym. You can therefore freely decide which app can send you messages for which profile.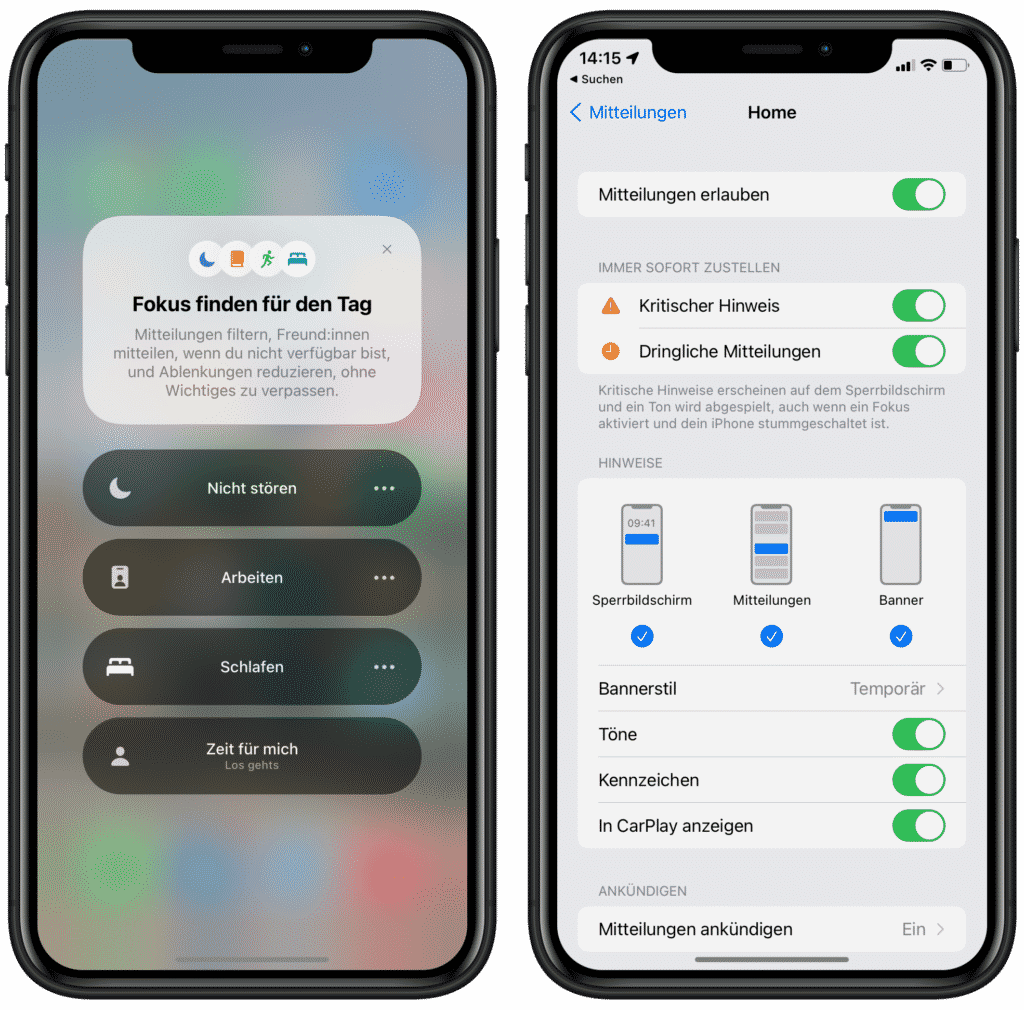 In addition, apps can offer so-called "Urgent Notifications", which are delivered on request despite the focus being activated. Security-relevant HomeKit devices, i.e. smoke detectors and the like, can also send both urgent and critical notifications with iOS 15.