Nanoleaf has released new firmware for its Nanoleaf Essentials lamps. With this, the manufacturer prepares the devices for its own cloud integration.
Earlier this month, Nanoleaf announced new features for existing devices at an event alongside its new wood-look Nanoleaf Elements. Almost two weeks later, the manufacturer is now taking the first step to deliver on its promises with a firmware update for the Nanoleaf Essentials.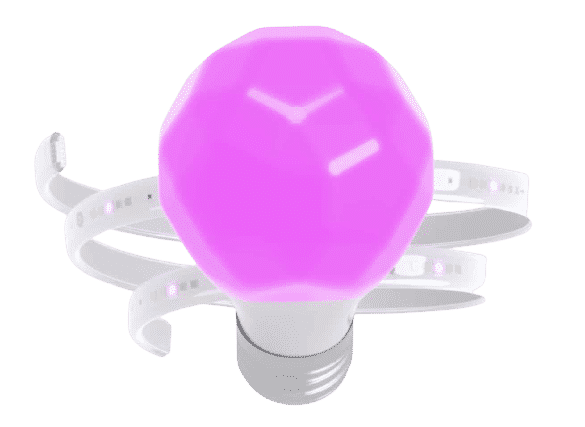 The new firmware in version 1.6.8 already supports the manufacturer's own thread border routers. In the future, the controllers of the Nanoleaf Shapes and Nanoleaf Elements will also function as border routers in the thread network. So far, only the HomePod Mini and the new Apple TV perform this task.
Razer Chroma Integration, Screen Mirror and more
However, the new firmware also prepares the Nanoleaf Essentials for the upcoming cloud integration. We cannot say exactly what the manufacturer summarizes under this. However, Nanoleaf has announced a Razer Chroma integration, color transitions and Screen Mirror for the Essentials series.
For cloud integration, however, a controller of Nanoleaf Shapes or Nanoleaf Elements, or Nanoleaf Canvas or Nanoleaf Light Panels is needed. However, the latter then require an additional thread border router. In addition, the manufacturer must first provide the corresponding firmware updates for these devices.