Some lamp manufacturers, including Nanoleaf and LIFX, offer effects through their own apps that let you play various color gradients and animations. The Philips Hue app also offers suitable lamp settings for the festive season via the scene gallery.
If that's not enough, you should definitely check out the alternative app for Philips Hue lamps. iConnectHue take a closer look. With the new update to version 4.9 you can now use "Happy New Yeah!" in addition to the already existing animation set "Happy New!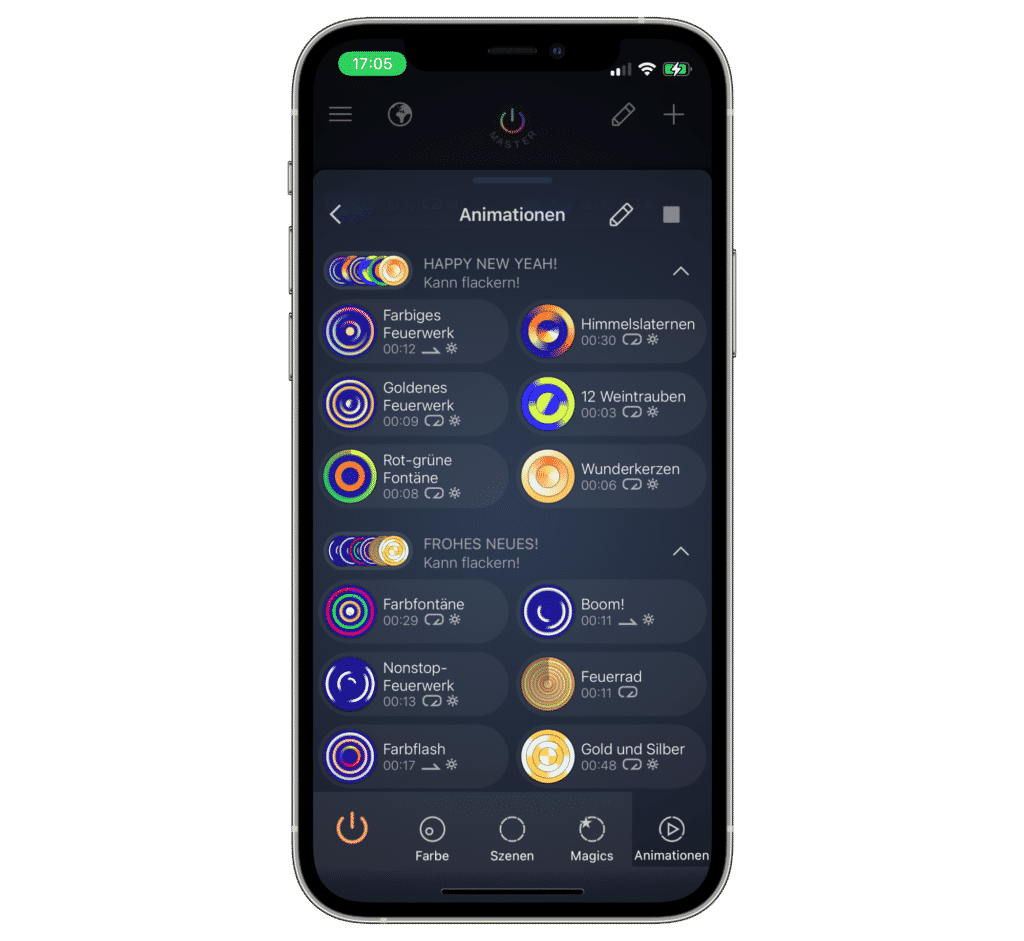 In addition to colored or golden fireworks, you can also play sky lanterns or sparklers as animations via your Philips Hue bulbs. The animations can either be started manually via the app or a switch, or activated automatically at midnight.
For members, the new animation set is free. All others pay a one-time fee of 1,99€ via in-app purchase after the free trial. You can download the app in the App Store for 5,99€.