After the Philips Hue Gradient Lightstrip Ambiance, the first product photo of the new Philips Hue Gradient Signe has now surfaced. Just like the new Lightstrip, the floor or table lamp can also shine in multiple colors simultaneously.
Signify seems to have taken a liking to multi-colored light sources with the Philips Hue Play Gradient Lightstrip, which equips TVs with Ambilight. True to the motto: Once the prerequisites have been created in the app, other light sources can also be equipped with multiple colors.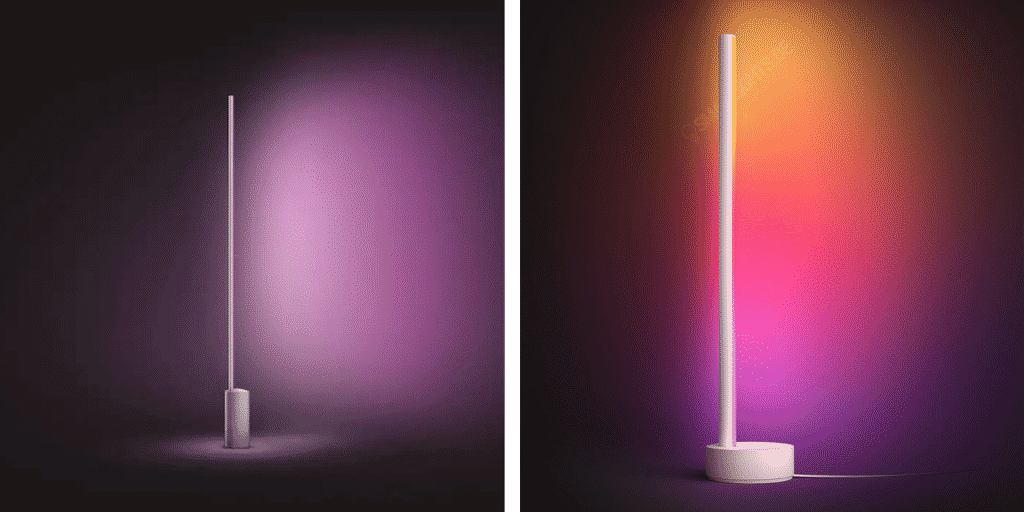 The manufacturer has used the new edition of the Philips Hue Gradient Signe floor and table lamp to make the base much slimmer. The product photo that the colleagues from Smartlights.de have dug up shows not only a colorful lamp, but also a new design.
We find the slim stand much more appealing and could actually end up convincing us to buy the new model. So far, however, there is no information about the market launch, even though September is hotly traded.