If it weren't for Pandemic, the annual IFA in Berlin would currently be taking place. But even without the trade show, Philips Hue keeps the rhythm and today presented the novelties of its own lighting system.
Spotify integration lets lamps light up to the beat
The new Spotify integration, which can now be used via the Early Access program of the manufacturer's own app, is designed to make lamps light up in time with the music. The idea is not new. Nanoleaf also offers a corresponding function, but relies on an integrated microphone.

The direct integration of Spotify not only allows the consideration of beat and tempo. Mood and genre are also supposed to flow into the algorithm. However, users of other music services, including Apple Music, will be left out in the cold.
In addition to a Spotify account, a Philips Hue Bridge and color-capable Philips Hue lamps or lights are required. Those who do not want to participate in the Early Access program will have to wait until October. Then the Spotify integration will be available to all users.
Numerous new lamps presented
In addition to the new Spotify integration, the manufacturer has also unveiled numerous new lamps. Some of them have already leaked before the official press release, we reported. Especially exciting are the new Gradient products, which can display not only single colors, but entire color gradients. Below is an overview of all new launches with release date and price.
Philips Hue Ambiance Gradient Lightstrip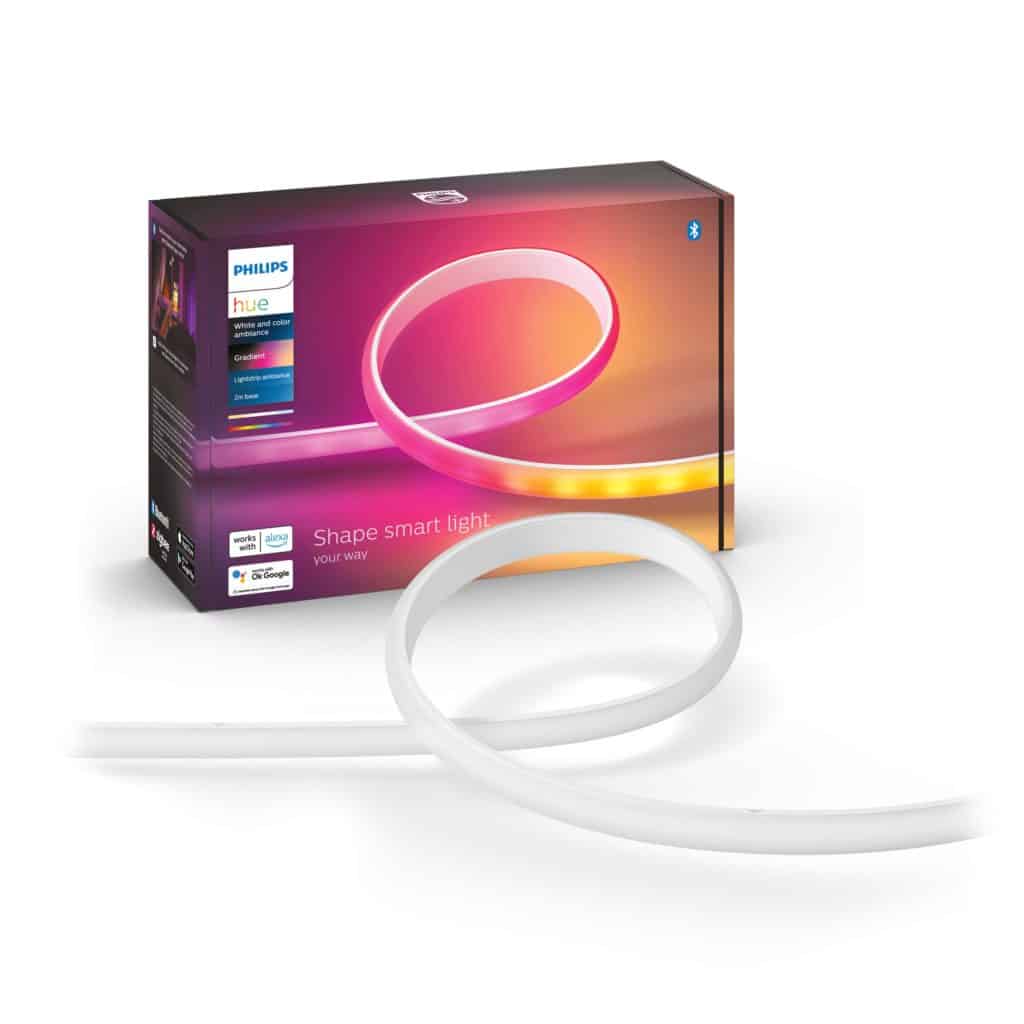 Available from September 14: €149.99 (2 meters) - €59.95 (1 meter extension)
Philips Hue Gradient Signe table or floor lamp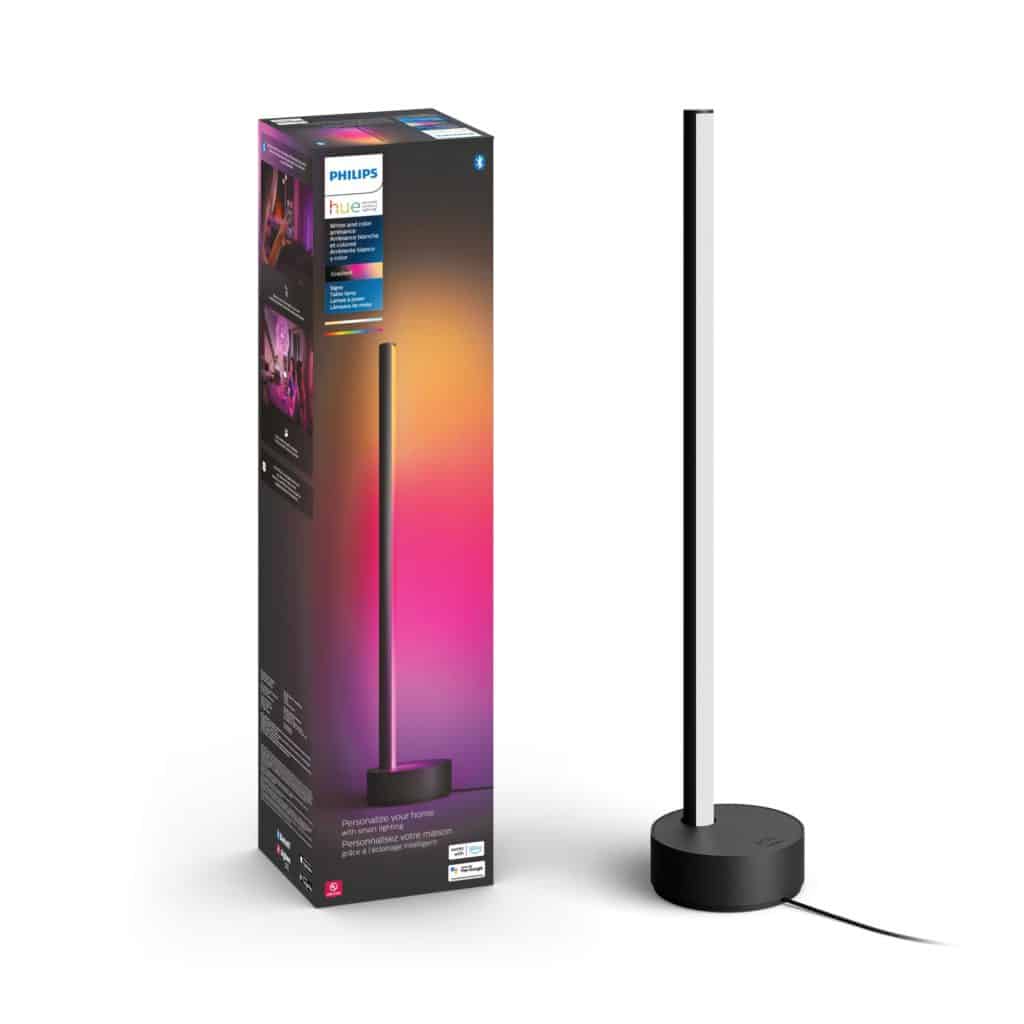 Available from September 14: €199.99 (table lamp) in white or black - €299.99 in white or black (floor lamp).
Philips Hue Play Gradient Light Tube
Available from October 26: €179.99 (compact) - €199.99 (large)
Philips Hue White Ambiance Filament Lamps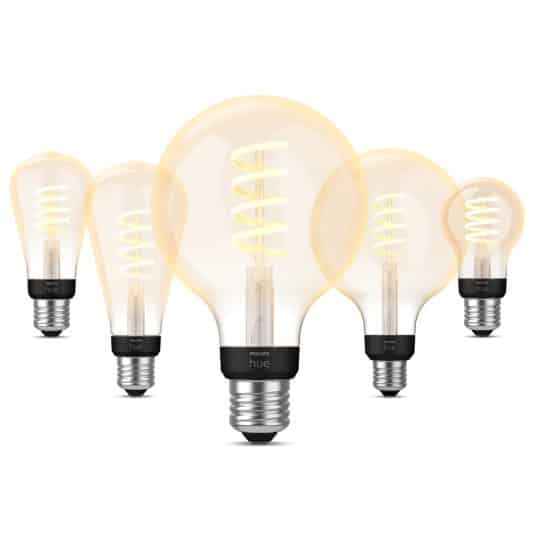 Available from September 1: €29.99 (A60) - €39.99 (ST58) - €39.99 (G95) - €49.99 (ST72) - €49.99 (G125)
Philips Hue White, White Ambiance and White and Color Ambiance lamps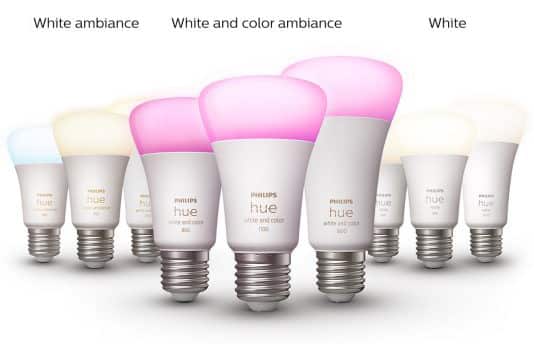 Available from September 1: €19.99 (single pack White) - €34.99 (single pack White Ambiance) - €59.99 (single pack White and Color Ambiance).
Available from October 12: 24,99€ (single pack White) - 49,99€ (single pack White Ambiance) - 69,99€ (single pack White and Color Ambiance)
Philips Hue White Filament Candle Lamp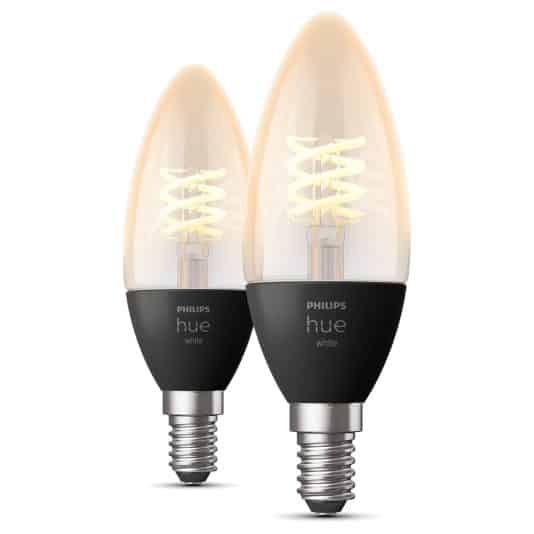 Available from September 1: 29,99€ (single pack) - 49,99€ (double pack)
Philips Hue Surimu Panel Light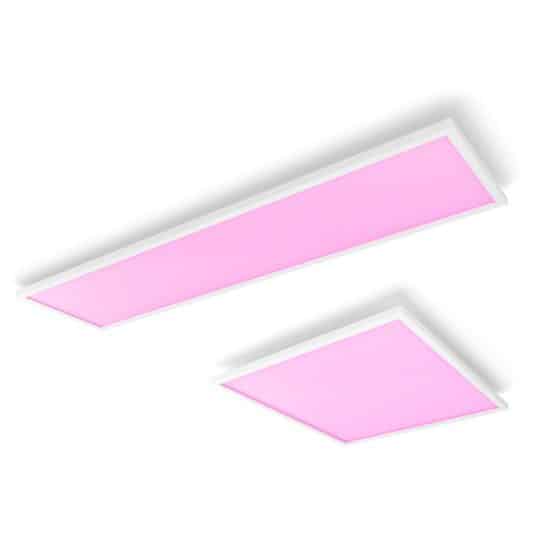 Available from 14 September: €269.99 (1200 x 300 mm) - €269.99 (600 x 600 mm)
Philips Hue Enrave ceiling light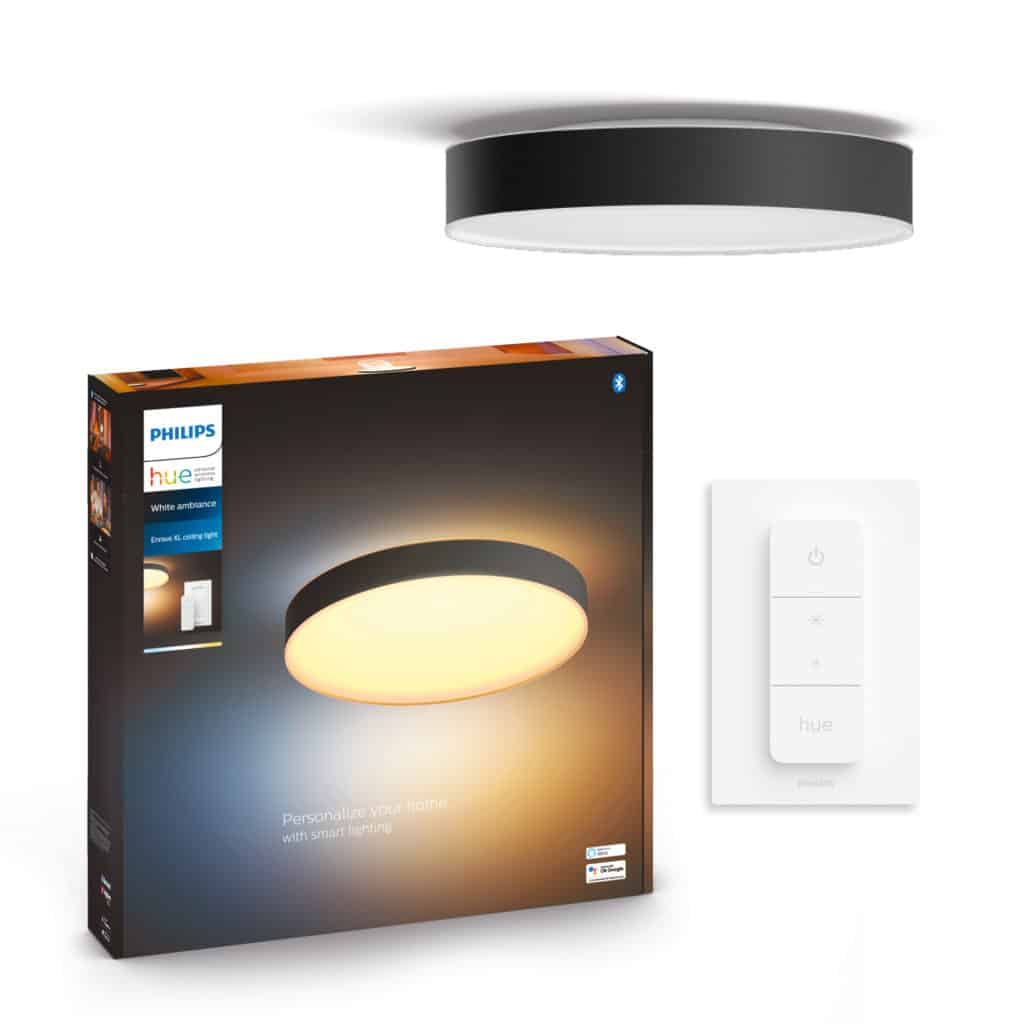 Available from 12 October: €99.99 (S) - €159.99 (M) - €219.99 (L) - €259.99 (XL)
Philips Hue Enrave Pendant Light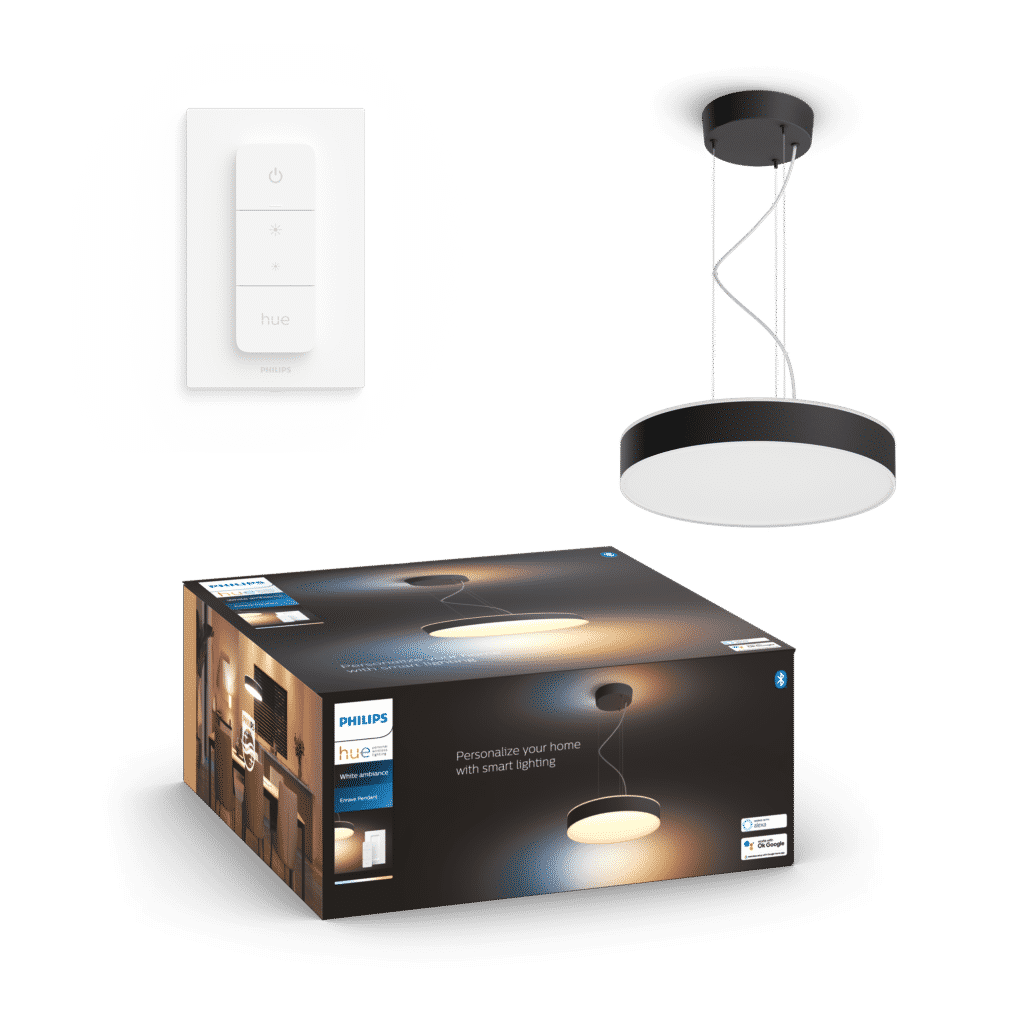 Available from 12 October: €239.99
Philips Hue Infuse ceiling light
Available later this year: 189,99€ (M) - 249,99€ (L)
Philips Hue Devere ceiling light